Back to Blogs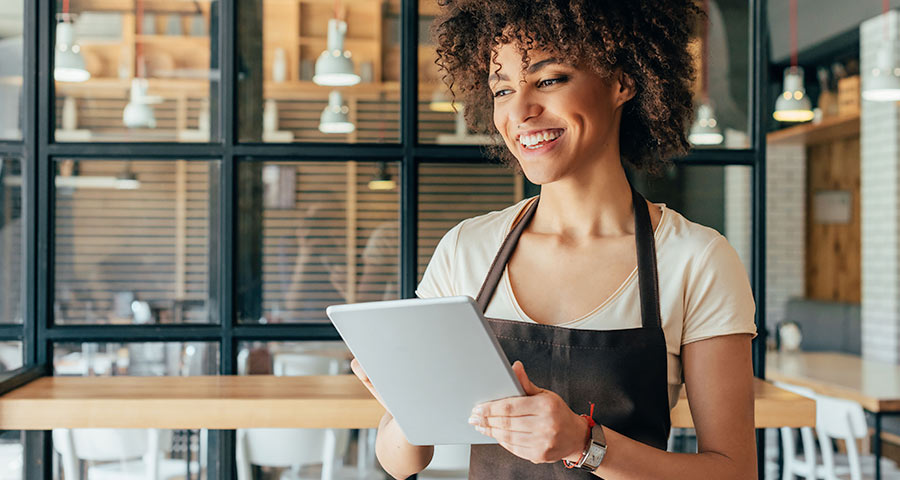 [Infographic] 11 Essential Steps To Choosing The Right Foodservice Software Provider
11 ESSENTIAL STEPS TO
Choosing The Right Foodservice Software Provider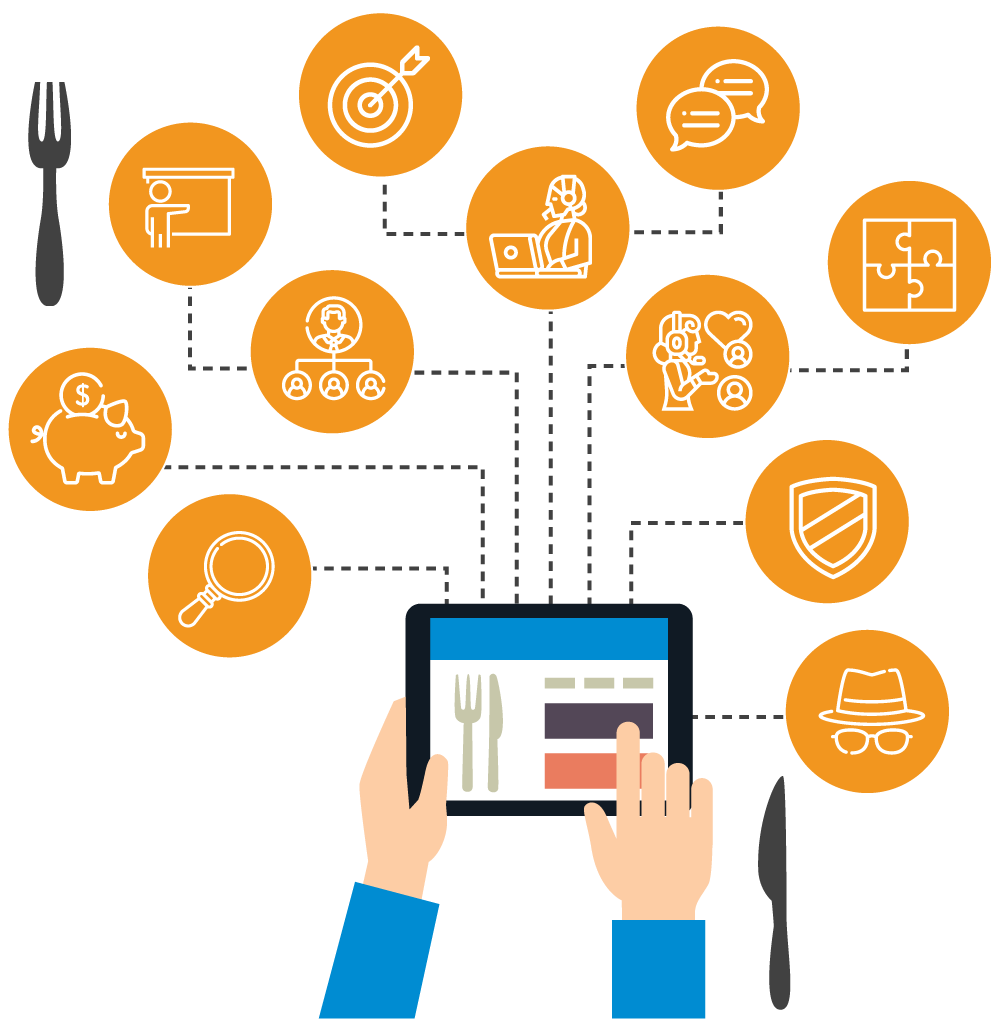 Evaluate Your Goals
What are you looking to get out of your foodservice software? Truly understanding what you would like your software to accomplish will help you have clarity as you work through the following steps.
Research Research Research
Do some initial research online, and - if possible - attend a trade show or two to further explore each option available to you. Be sure to review each solution's features in detail (and remember to refer back to your goals while doing so!)
Request Demos
Once you've narrowed your search down to a few ideal options, get hands-on by requesting a demo. It's important to see the ins and outs of each option, and evaluate the ease of use. Be sure to write down a list of questions before demo day to ask the product expert.
Set Your Budget
Although foodservice software has potential to save you money in the long run, there will be an upfront and/or monthly cost you will need to consider. Weigh the cost vs. feature benefits and ask yourself how much you're willing to pay for your solution.
Seek References
Do you have a friend in the industry who's currently using foodservice software in their community? Be sure to ask them about their experience with their current provider so you can get a better idea what the day-to-day use is like. If you don't know anyone currently using software, the next best thing would be reviews and testimonials found online.
Consider Customizability
With each of your top options, investigate how customizable the software is to your unique community. Can it fit your operational size, number of dining rooms, specific needs and budget?
Implementation and Training
Look into how the implementation and training process works with any of your top provider options. How much time will it take? Will there be a support team there to help you during implementation and beyond? What will it take to train your staff? What are the hardware reequirements to use the software?
Ongoing Support
This is an important one! Be sure your software provider has a great support team behind the product. You don't want ot be on hold for ages if an issue comes up -- or if you have any questions along the way.
Get Leadership and Stakeholders on Board
Be sure to educate upper-management and all necessary teams in your community on the benefits of using foodservice management software, the cost and what the implementation process could look like for them. When everyone's on board, you're sure to get the most out of your solution.
Investigate Security
Protecting your patient and resident information is at the upmost importance. So, ensure that your software of choice is HIPAA-compliant and has the appropriate security features in place so that the right staff can access the right parts.
Do a "Background Check"
Before making the decision to move forward with a provider, do some final background research to ensure that they can live up to your expectations. Do you want a smaller organization with fewer customers, or would you prefer a larger one who has been around for decades?