Back to Blogs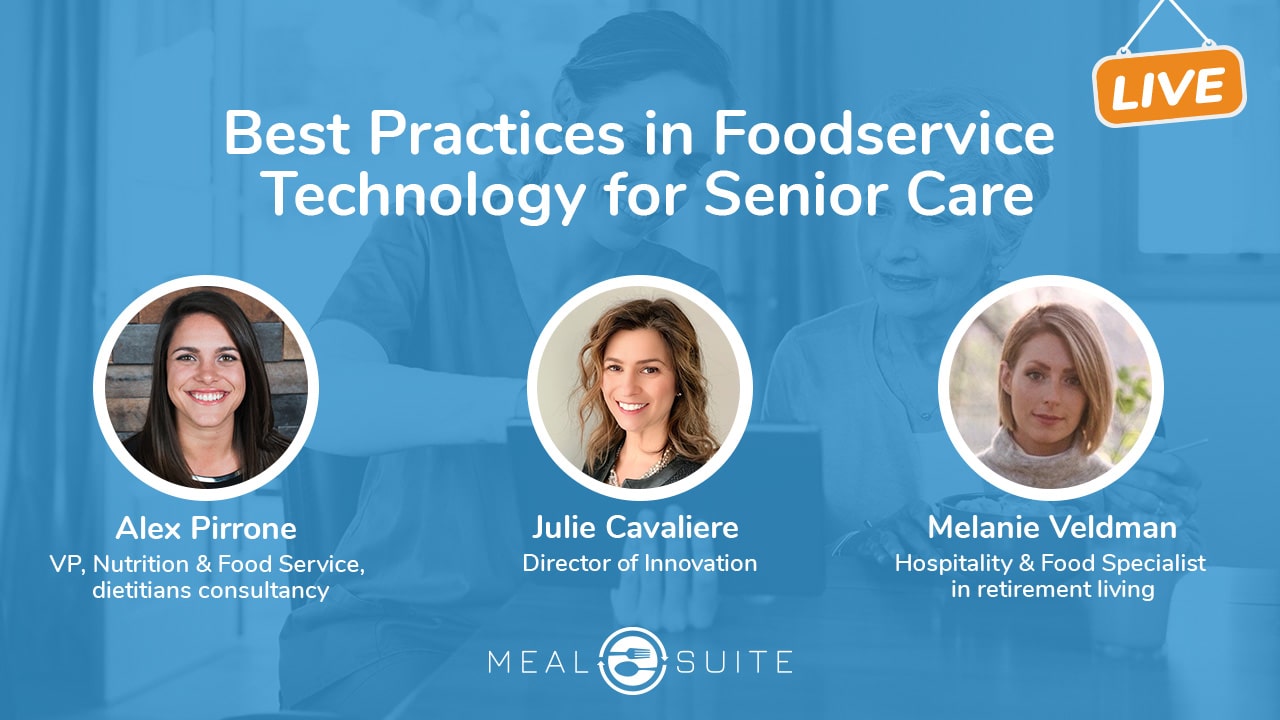 [Recording] Best Practices in Foodservice Technology for Senior Care: A Panel Discussion
In today's landscape, it's more important than ever for leaders to leverage technology that helps them adapt operations quickly and keep clients/residents safe. Integration and flexibility are the cornerstones of the future in dining.
Julie Cavaliere, Alex Pirrone and Melanie Veldman represent and support industry leaders making positive difference for hospitality, dining and foodservice employees, clients/patients, and customers through technology solutions.
They recently went live on LinkedIn to discuss:
How technology can provide efficiencies in foodservices and improve the overall dining experience
Why now is the time to embrace technological change
The biggest myths around onboarding technology
And their advice for foodservice leaders considering upgrading their technology practices
Watch the full recording of the discussion below:
Keep an eye out on our LinkedIn page for more future 'Best Practices in Foodservice Technology' episodes!