Back to Blogs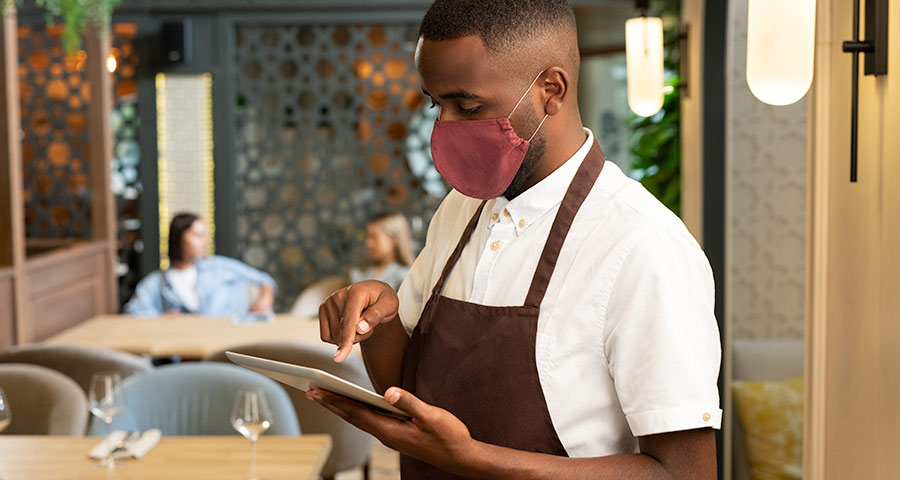 Keeping Dining Room Contact Traceability Reports by Hand? This NEW MealSuite® Tablet Feature Will Handle the Tracking for You
As communities begin to reopen their dining rooms across the country, we know that with every mealtime comes a whole new set of challenges.
While juggling new cleaning protocols on top of social distancing recommendations on top of delivering the right meals to the right residents...
...The last thing your community has time for is the tedious manual logging of Contact Traceability Reports.
That's why we've developed an all new Contact Traceability Report, specifically designed to help foodservice operators track diner locations at each meal digitally, so you can be empowered with the critical information your community needs should there be an outbreak.
So, how does it work?
The report looks at the historical orders for a specific resident in the last 30 days, then automatically finds the other residents or guests that were at the same table during that time. This will help you to:
Stay compliant with Contact Traceability Reports that are consistently up to date
Always have access to where each resident was sitting at which meal, during what time
Accurately track where a potential outbreak may have started or spread
Empower your decision-making with data as your community moves forward with an action plan in the case of an outbreak
And overall, add an extra layer of safety to mealtime, so you can feel confident as you continue to navigate your new version of dining room service.
And it's all available NOW in the Tableside Select and Point of Sale systems.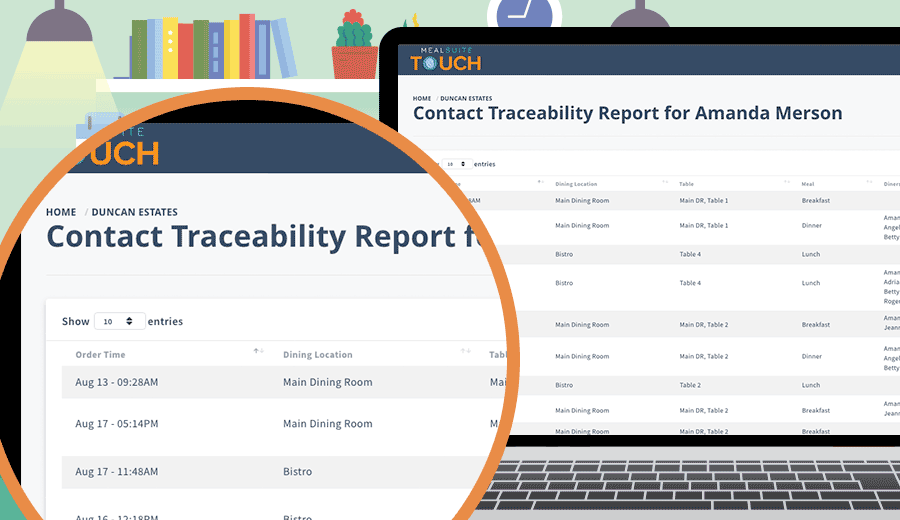 We have Tableside Select and/or Point of Sale! How can I access this feature?
Anyone with Tableside Select or Point of Sale can access the report by logging into your MealSuite® Touch administrative portal > Reports > Order History Report > then choose a resident in the dropdown under the 'Contact Traceability Report'.
I don't have MealSuite®'s Tableside Select or Point of Sale, but I'm interested! What can I do?
If you're interested in accessing this Contact Traceability Report through these MealSuite® technology extensions, we're happy to help you get started!
Simply reach out for a product demo, and our technology specialists will show you the ins and outs of each system, and what they can do to help you streamline your operations, engage residents, boost your meal service safety and more.