Back to Blogs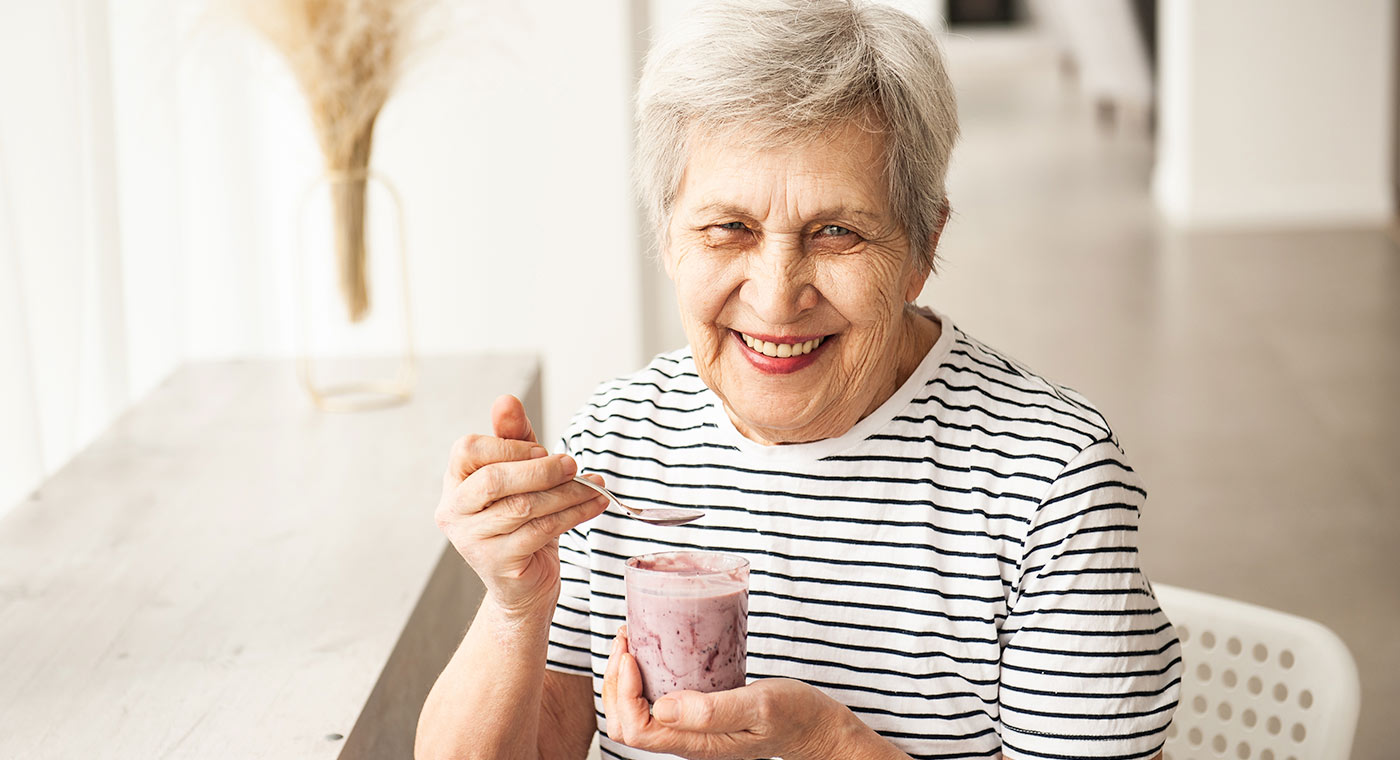 October 08, 2021
Embracing a 'Food First' Approach to Mitigate Malnutrition in Seniors: 10 Ideas from a MealSuite® Registered Dietitian
This time of year brings with it the steady transformation of pumpkins and corn to myriad lights, sounds, and smells of a holiday season in full swing. What is it that makes this time of year so special? For many people, it's gathering in the kitchen over savory smells of roasting turkey, air rich with the aroma of buttery rolls, spices, and sweets laced with cranberry and apple. The common thread among these things – and something many warm holiday memories share – is the integral place of food in these traditions.
Food is and always has been more than just sustenance to fill the belly. Tapping into the positive associations people often have surrounding food can offer a method uniquely poised for work in helping to prevent, or mitigate, malnutrition. Utilizing a food first approach may be one way to help encourage interest, intake, and increase nutrient-density for seniors or those at increased risk of malnutrition.
What is a food first approach?
A food first approach is, as its name suggests, the preference to use food-based interventions before nutrition supplementation products when able. The Academy of Nutrition and Dietetics encourages choosing a variety of nutrient-rich foods first to promote optimal health and reduce risk of chronic disease. As mild malnutrition can be difficult to distinguish from normal nutritional status2, a focus on presenting enticing, attractive, and full-flavored foods to at-risk seniors and individuals may help to prevent a decline in nutritional status.
So, what does a foods first approach look like? There are many ways to start incorporating these concepts into any operation, but we've listed some of our favorites below:
Serve energy-dense and high-protein foods. Foods can be naturally energy-dense such as casseroles, avocado, peanut butter, cheese, and nuts, or enhanced ("fortified") in several ways. Adding protein powder, skim milk powder, or egg whites* to a recipe can be one way to increase protein per serving. To add calories: cream, sauces, gravies, pureed fruits/vegetables, and condensed milk are all options.2,3,4 *Egg whites should only be added to recipes that will be sufficiently cooked.
Get started by downloading MealSuite®'s Fall/Winter Fortified Recipes we've already created for you! Your patients and residents will love the flavors of the season from butternut squash to pumpkin spice.
Get creative with the proteins! For people who have difficulty eating meat or restrict animal products for personal reasons, incorporate whole-food soy options such as tofu, tempeh, and edamame, or offer recipes that use beans as a base or fortified whole grains.1
Break up the day's intake. For those struggling with a loss of appetite, serving smaller meals and snacks throughout the day may be more effective for overall intake in place of three larger meals.2 Between meals, offer nutrient-rich snacks such as fruits, vegetables, and dairy products.
Offer favorite foods and treats. A person may have a favorite candy bar, love potato chips, or prefer chocolate milk over white milk. Be sure to learn about an individual's unique favorites and keep them on hand for when you may need to supplement their diet.
Learn how all-in-one foodservice software makes it easy to track personal preferences and nutritional needs.
Liberalize diet orders as able to increase variety of foods offered.4
Texture-modify energy-dense foods for those with chewing or swallowing concerns. Clinical evaluation can help highlight those who may be at risk of physical/mechanical barriers to eating. Techniques such as adding gravies or cream to texture-modified recipes not only help to soften and moisten food but can increase calories as well.4
Rotate menus, introducing new foods and recipes to engage interest. Keep seasonality in mind to add a fresh take to offerings. Using a foodservice management technology that regularly publishes seasonal menus is a great way to keep things fresh and exciting. For instance, MealSuite®'s Nutrition Services team releases new menus featuring a combination of unique and familiar flavors of the season twice each year.
Go big on flavor! Use herbs, spices, and strongly flavored ingredients to entice those who may have reduced taste sensitivity or who may be experiencing taste changes.
Encourage communal dining at mealtimes and support social interaction during meals (following any local COVID-safe guidelines).3
Chef cooking demonstrations are a fun and engaging way to offer excitement about the foods being served.
With this approach, food is the preferred method for nutrients. It's important to note however, specialty nutrition supplements and advanced therapies such as enteral and parenteral nutrition do have their place as well. Some conditions of malnourishment, particularly those associated with acute illness, infection, or inflammation, can interfere with the body's ability to use, and respond to nutrition intervention.2 A person will benefit most from a food first approach when they are able to adequately consume and absorb the nutrients taken in.
As a dietary leader, foodservice professional or Registered Dietitian yourself, we know that food is at the heart of what you do. And we, like you, believe in the transformational power of nutrition to help individuals of any age, stage or ability achieve their full potential. We hope you enjoyed these food first tips and are inspired to implement some of your own this Malnutrition Awareness Week and beyond.
Our ultimate goal is to help you and your community thrive, so if there are any solutions we can provide you to help you achieve your nutritional goals, don't hesitate to reach out to us.
---
About the Author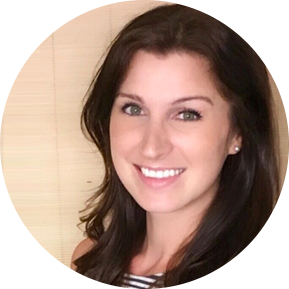 April is a registered dietitian with experience in menu design, clinical research, acute care, and integrative education. She received her Master of Science degree in Human Nutrition from the University of Minnesota Graduate School. She completed her dietetic internship with The Emily Program in Minneapolis/St.Paul, before gaining a clinical foundation in the Medical/Surgical and Renal units as a clinical dietitian. Prior to joining MealSuite®, April worked in the nonprofit sector with older adults teaching nutrition classes, outpatient counseling, and developed a cooking curriculum for hands-on immersive adult education. Her current role at MealSuite® provides an opportunity to bring flavor, excitement and variety to therapeutic and texture-modified recipes and menus, to help keep mealtime inviting while staying familiar, for patients and clients. A Minnesota native, she now enjoys exploring the Texas scene with her husband and dog outside of Dallas.
References:
1. Dodd, Judith L. Chapter 20: Nutrition in the Adult Years. In: Mahan, Kathleen L., Sylvia Escott-Stump, and Janice L. Raymond, Krause's Food and the Nutrition Care Process: 13th Edition. Elsevier; 2012. Pages 436-439.
2. Malnutrition (includes High-Calorie, High-Protein Nutrition Therapy handout). Nutrition Care Manual. Academy of Nutrition and Dietetics. 2021. Accessed October 2021..
3. "Senior Health: How to Prevent and Detect Malnutrition. Mayo Clinic Staff. Mayo Clinic. Updated September 17 2019. Accessed October 2021.
4. Wellman, Nancy S., and Barbara J. Kamp. Chapter 21: Nutrition in Aging. In: Mahan, Kathleen L., Sylvia Escott-Stump, and Janice L. Raymond, Krause's Food and the Nutrition Care Process: 13th Edition. Elsevier; 2012. Pages 449-451.