Back to Blogs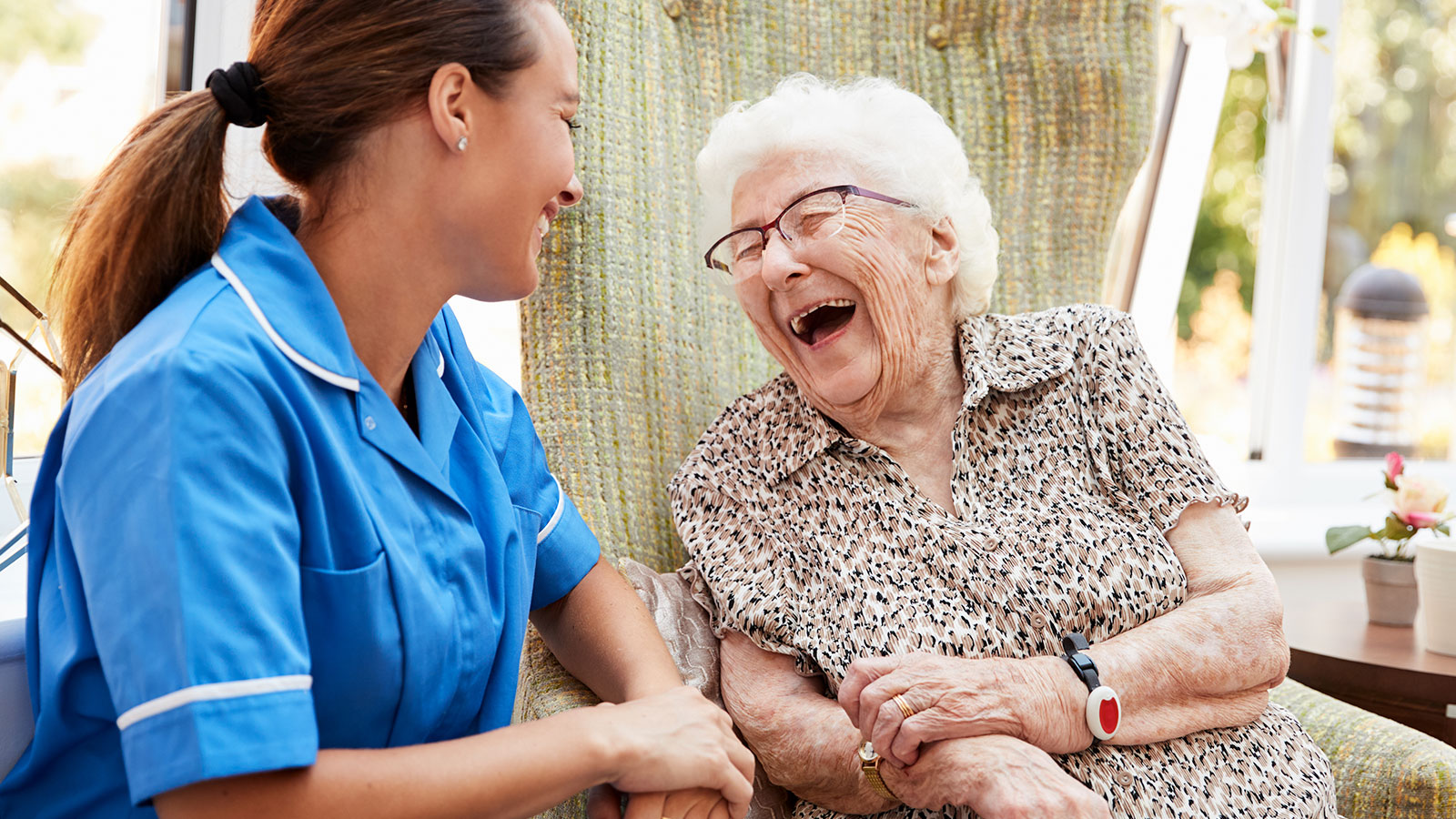 We Asked Assited Living Professionals to Share What They Love Most About What They Do – and They Delivered!
AHCA/NCAL's National Assisted Living Week celebrates the incredible individuals living and working in communities across the country.
From providing comfort and care, to nourishing and healing, Assisted Living professionals play such an important role in our lives and those of our loved ones.
So, to share the pride during this special week, we asked them to share what they love the most about what they do.
...And we got so many incredible answers!
Read below to see what they had to say:
"The people!! My residents and my staff and the SRG management team are the best people I know!"
Laura, Executive Director
"Our culture of caring, and spending every day loving seniors!"
Cathy, RDO
"I love the ability to have such a positive impact not only on our resident's lives, but the lives of their families, friends, and so many others connected to them. It's exponential!"
Eric, Executive Director
"Resident's acknowledgement of my role in their life and their family's appreciation of our team contribution to their loved one"
Judi, Nutrition Manager
"The ability to inspire our senior living population to live their life to its fullest no matter what age you are!"
Heather, Marketing Director
"I love being able to provide the care that enables the residents not to worry about the things they can't do anymore and celebrate the things they can."
Rebekah, Assisted Living Nurse Manager
"Connecting with staff, residents and their families."
Tim, Owner/President
"Helping families through the grieving process of losing their loved one once and having to go through the journey of dementia is tough. It's a blessing to be able to provide the comfort and trust they need going through the process."
Karen, Administrator
"Our team is an amazing group of humans that put our residents first and foremost. They form a unit approach to challenges and always support one another. We make a difference in the care and wellbeing of our residents."
Nadya, Assistant Food and Nutrition Manager
Cheers to Assisted Living professionals everywhere! We hope you've had a wonderful week celebrating all that you do.