Back to Blogs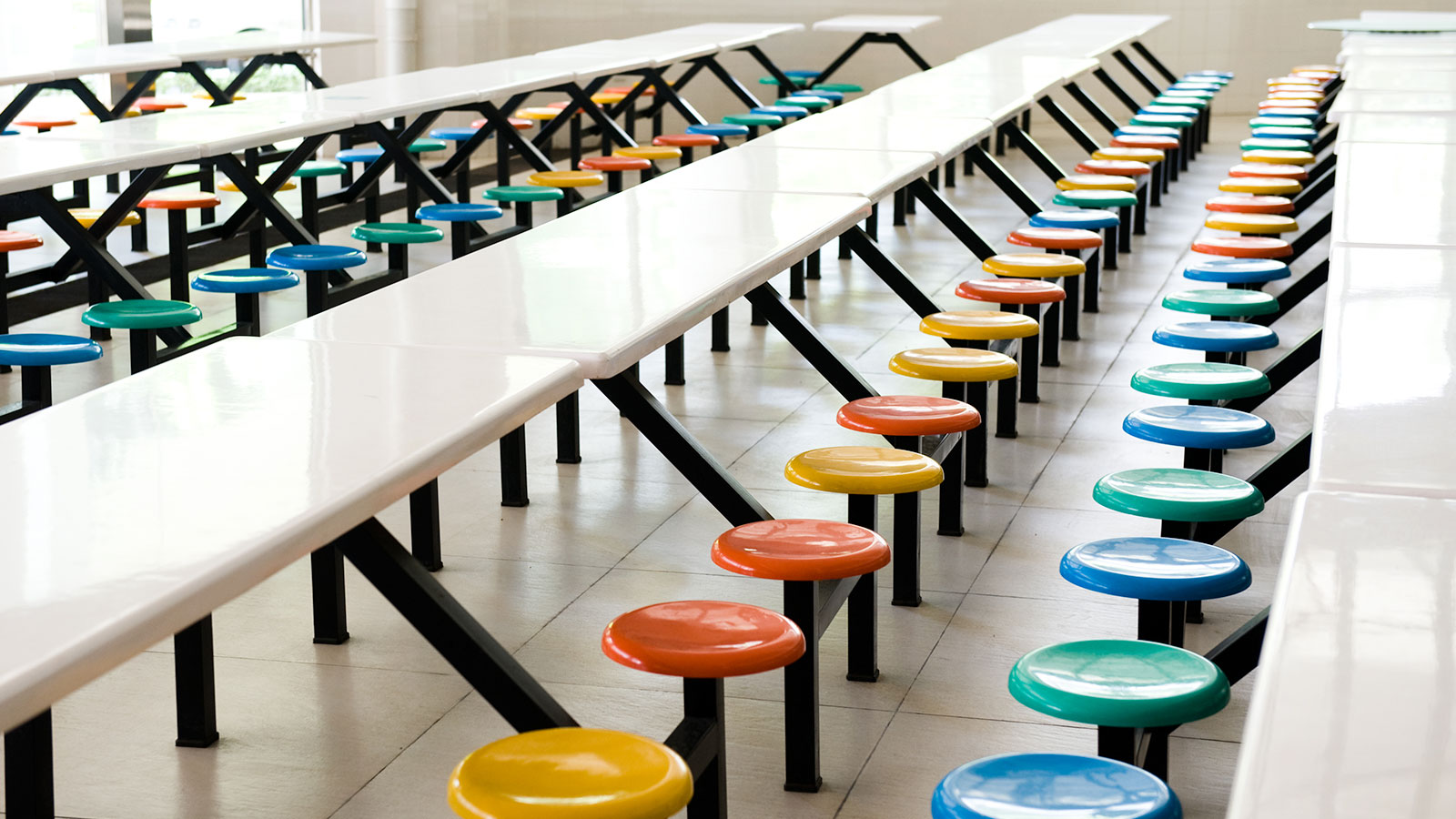 Why We DON'T Serve Public Restaurant or Education Industries
MealSuite was built from the ground up to help complex acute care through to independent living communities automate and simplify their foodservice operations. Built specifically for the nuanced personalization needs of the senior living and healthcare industries – we've never wavered from our commitment to serve this deserving segment and those they care for every day.
There are many alternative software solutions in public restaurant and education spaces that may offer their services to senior living or healthcare, but simply can't address the same needs.
Here's an overview of how MealSuite's all-in-one software and Point of Sale solutions were designed with senior living and healthcare at the forefront: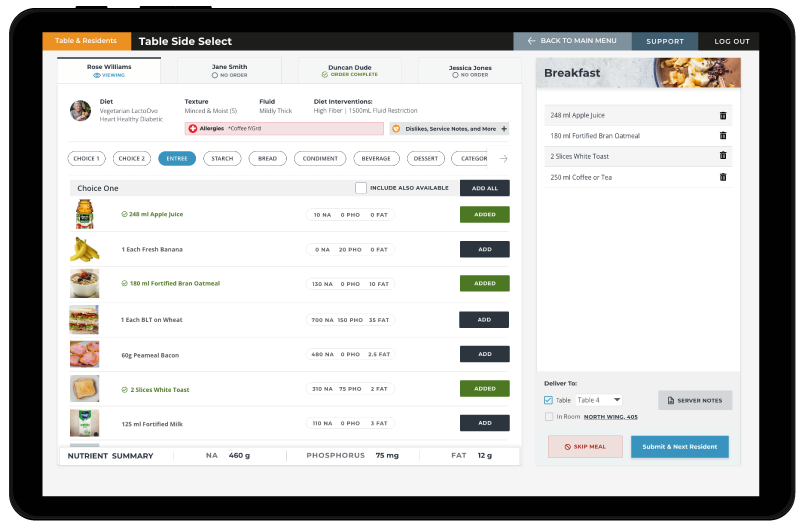 Integrated Resident Profiles: With MealSuite, you can keep a record of resident likes, dislikes, allergens, food textures, extensions and diet orders to ensure the right meal is delivered to the right person, every time. Deliver personalized care without risk of dangerous mix-ups

.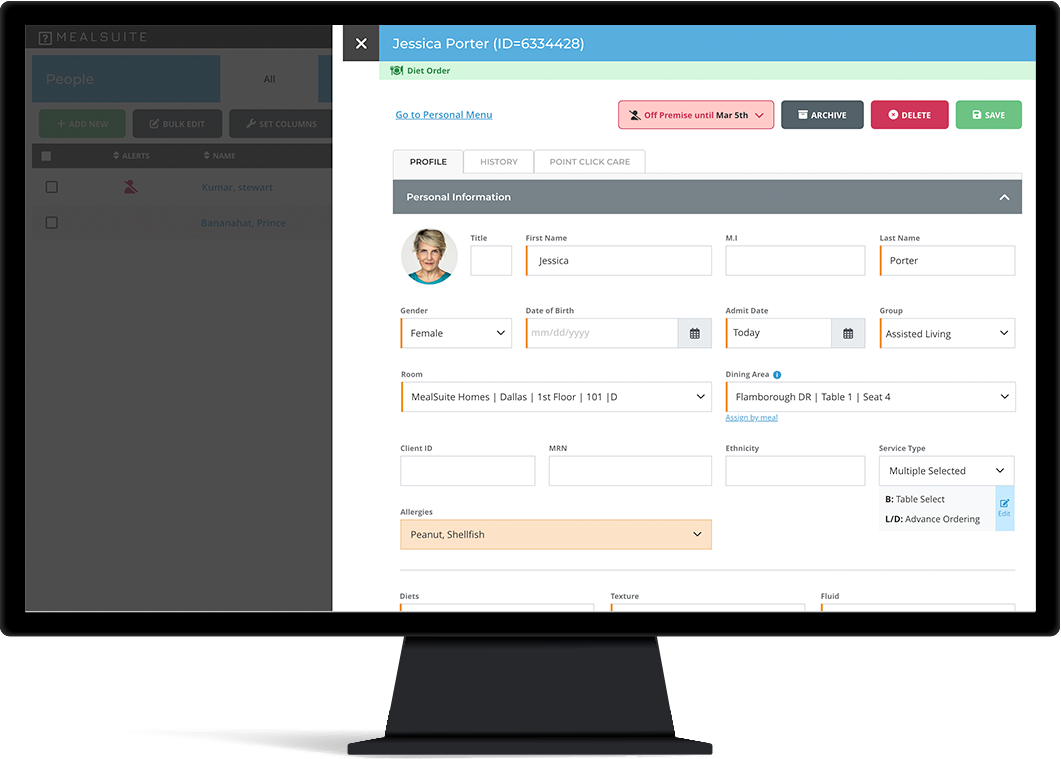 Plus, the Profiles integrate with your EHR! This means saved time on duplicate data entry and reduced risk from keystroke error. Click here to see who we integrate with.
Menu Personalization Tools: Use our dynamic database of 9,000+ regular and therapeutic recipes, pre-coded ingredients, and reporting & forecasting capabilities to easily plan menus that meet budgets, ensure quality, cut waste and meet nutritional goals. Many recipes are HACCP-ready, include nutritional data and flags for IDDSI levels and allergens. Click here to learn more about using MealSuite to deliver personalized nutrition to patients and residents.
MealSuite is highly customizable to your operations: We can support your range of dining avenues – from fine dining to bedside ordering – meal plans, and levels of care.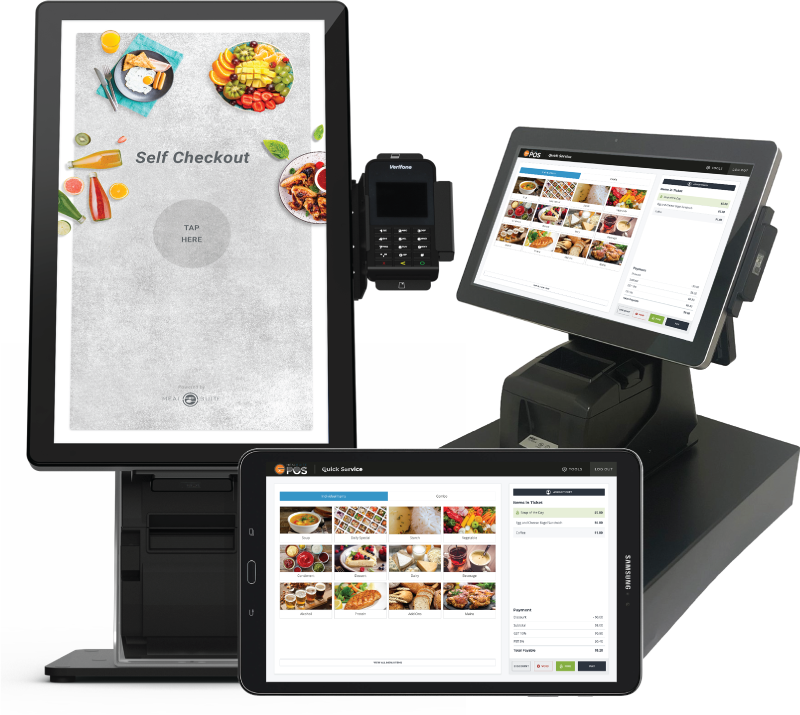 Our Point of Sale System will actually meet your needs:

Fully integrated with your People Profiles and designed to accommodate resident, staff and guest payment accounts (including Meal Plans, Payroll Deduction and more)
The system also fully integrates with our all-in-one foodservice software, so you can eliminate duplicated data entry, saving hours of precious time every week
You can also use it for bookings and payments for non-food related services like your salon, spa, in-room assistance and fitness studio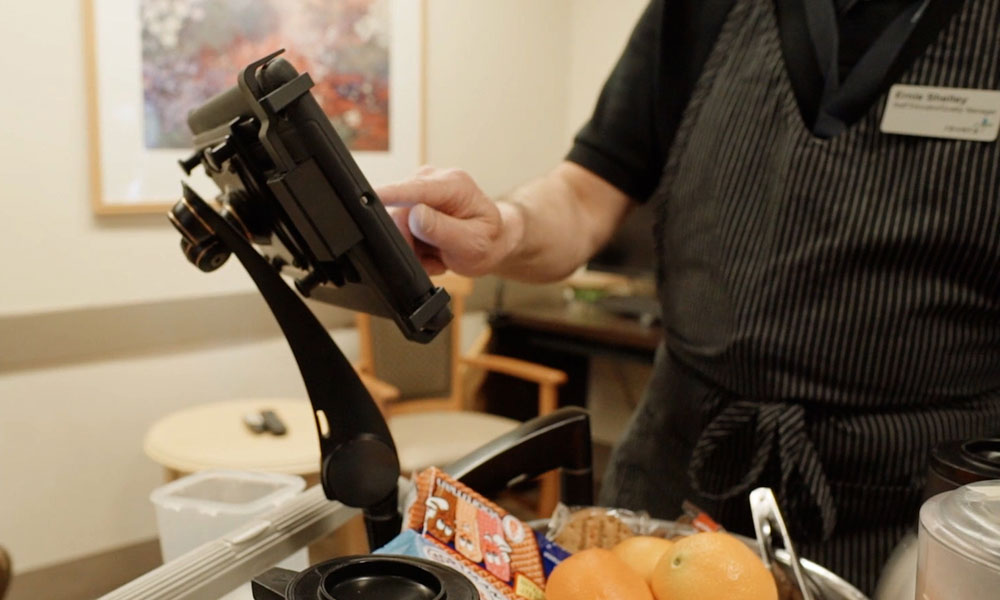 Take Orders from tableside or bedside with our Smart Service Suite: And instantly send tickets to the kitchen's display screens for production. Plus – you can deliver personalization at snack time with our Snack Cart Module.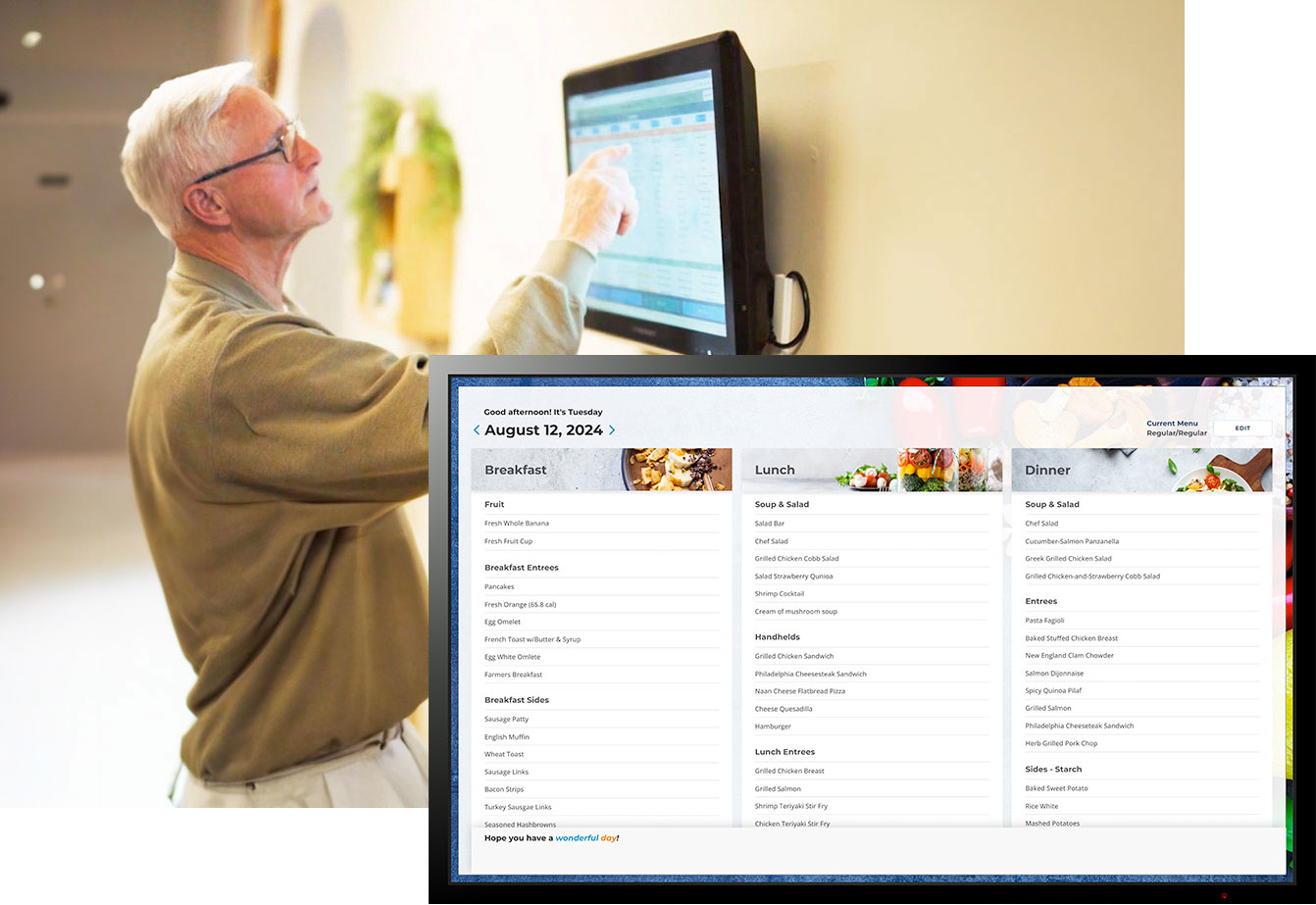 Products like our Digital Menu Boards, Self-Service Kiosk and Self-Ordering Portal integrate with your menus and were designed for optimal resident use and engagement.
We make Nutritional Labels easy with our database of over 10,000 pre-loaded ingredients
Many MealSuite team members come from the industry: So, we truly understand what it's like to walk in your shoes!
We're always working with our customers to evolve with their needs and offer new solutions to help them overcome new challenges and offer the best possible mealtime experience.
Are you ready to partner with a technology solution that was built with your industry in mind? Click here to get in touch with a MealSuite specialist today!