Back to Blogs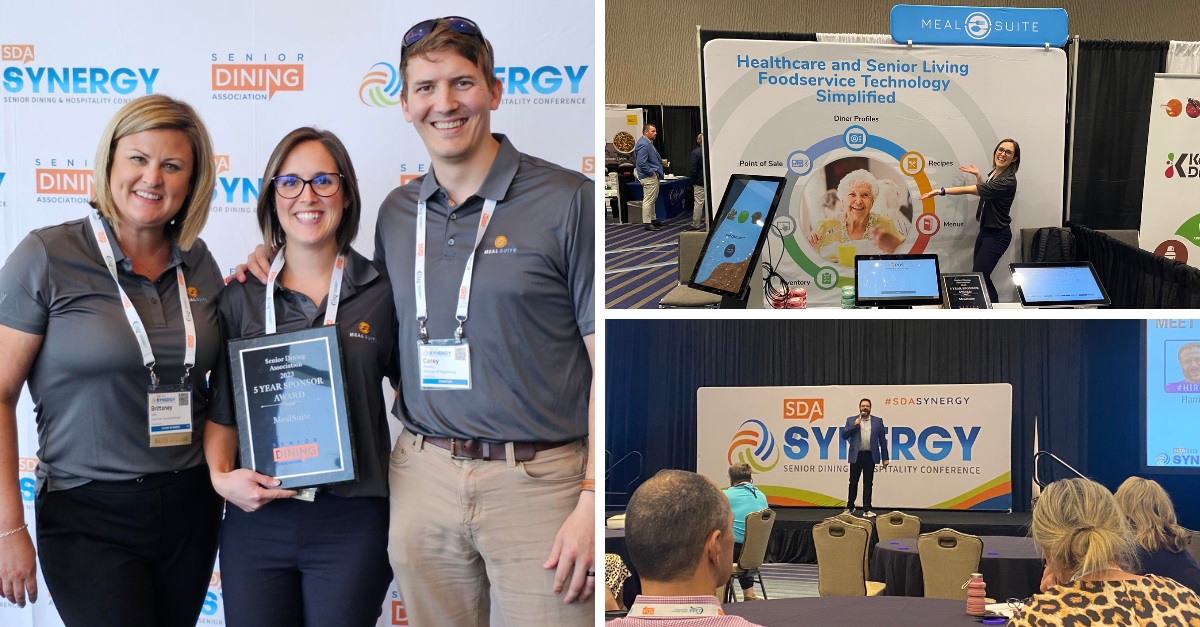 The Top 4 Trending Topics We Heard at SDA SYNERGY 2023
It was such a pleasure connecting (+ square dancing) at the Senior Dining Association's SDA SYNERGY the other week!
We enjoyed having so many great conversations with industry colleagues about wins, challenges, goals and everything in between. And we noticed some trending topics we thought might resonate with you too:
1. Technology integrations: Operators are looking to reduce duplication in steps and streamline workflows by connecting their systems. It may help to know – MealSuite has recognized this need, and integrates with MatrixCare, PointClickCare, Yardi and more than 15 other vendors.
2. Communities are tired of juggling multiple vendors and are seeking an all-in-one solution that supports Menu Management, POS, EMR, billing, resident engagement etc.
3. Staffing recruitment and retention: Technology can help attract the next generation of staff, especially those with restaurant experience.
4. Menu variety and personalization are growing in importance for keeping residents happy.
We'd love to continue the dialogue as to how MealSuite can help support all of the above, while tying your operation together with an all-in-one system. You can click here if you're interested in a personal demo!
By: Kelsey Slumskie & Brittaney Lee