Back to Blogs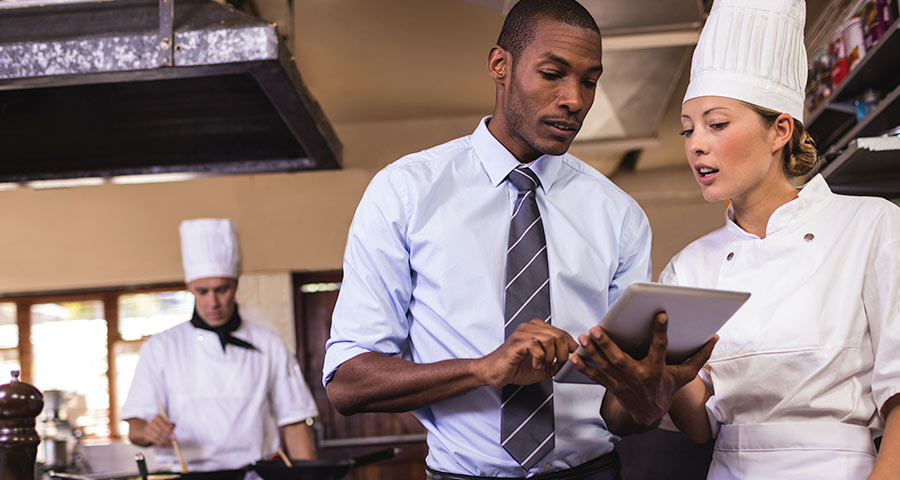 IDDSI Exploration Series, Part 4: Implementation & "Going Live"
Here we are – Week 4 of our IDDSI Exploration Series: Implementation Tips and "Going Live". If you've been with us all along, welcome back! If you're joining us for the first time, be sure to also check out IDDSI: Where are we Now?. Then, refresh your perspective with A Dive into the Updated Food Lists & Level 7 Easy to Chew before getting some hands-on practice with IDDSI Food Testing in 3 Simple Steps. The goal at the end of this series is to help everyone build their IDDSI knowledge base and gain confidence navigating the available resources with ease.
Approaching Implementation
This week we are focusing on one of the final stages of IDDSI adoption – implementation. This may sound overwhelming, but as with the stages leading up to implementation, the IDDSI team provides tools to help guide the process with room for personalization. If you know your facility intends to transition to IDDSI, but are not sure where to start, make this your step 1: download and print the appropriate IDDSI Implementation Guide for your sector (in Resources section of website, under "Implementation Resources").1 Tailored guides are available for Clinicians and Healthcare Providers, Industry, Food Service and Catering and Cross-Sector.
Calendars & Timeframes
Each guide contains a calendar spanning the 12 months prior to a "Go Live" date for launching IDDSI, including a timeline for planning, training staff, and checklist of implementation tasks. If the words '12 months prior to a "Go Live" date' come as a surprise, let it actually be a comfort – the transition is not expected to be a fast one, and the sample calendars have time built in for planning and revision. For example, the Food Service and Catering implementation calendar breaks down the year into five sections, including forming teams, educating staff, and reviewing existing facility menus. A sample page taken from this guide is shown below in Figure 1.1 Each section lists tasks to be completed, and how far in advance to start the tasks. Keep in mind unanticipated challenges may arise such as shifts in staffing needs, issues in updating processes, or rounds of discourse which have the potential to hinder progress. Have a realistic time frame in place to reduce the stress associated with these and other challenges as they arise.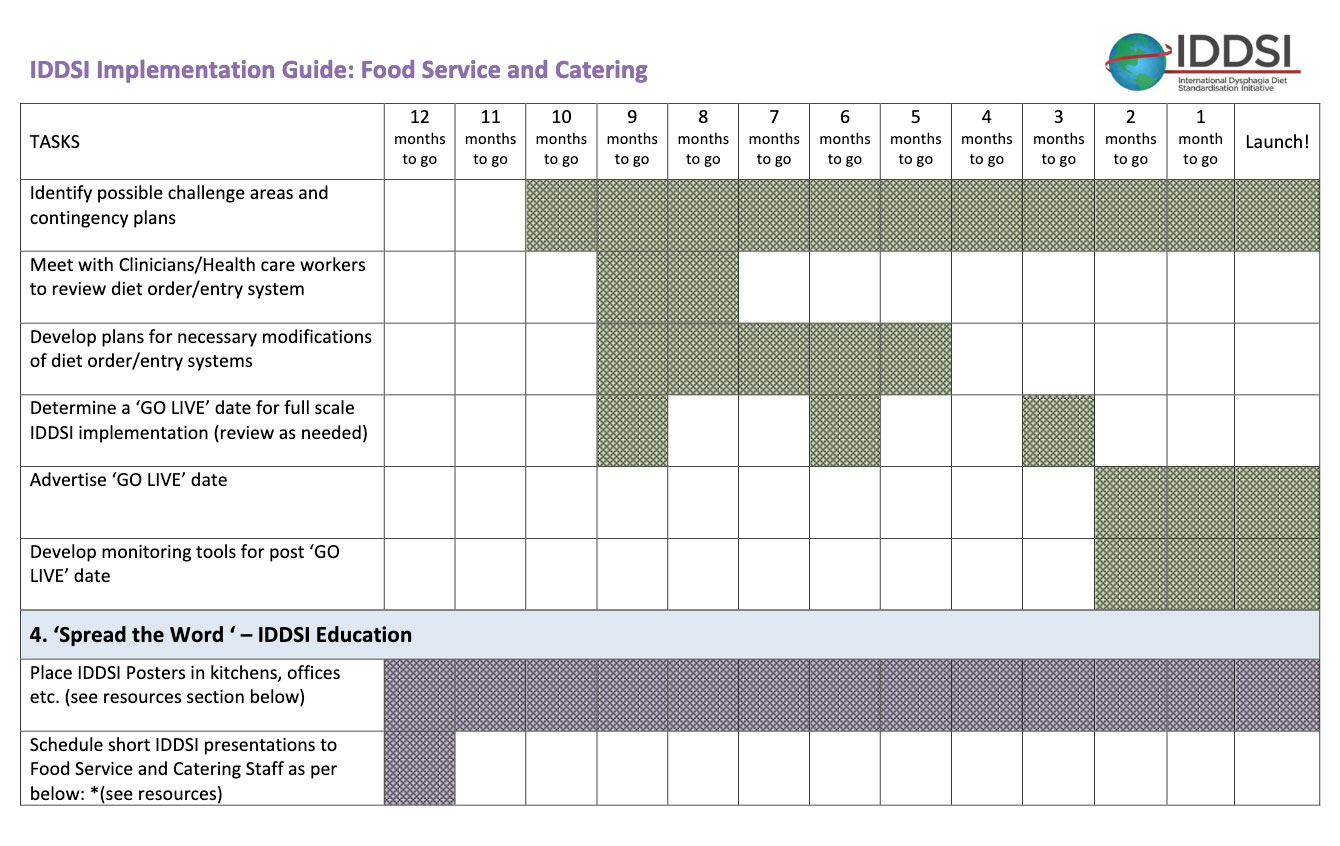 Figure 1. Sample page from IDDSI Implementation Guide: Food Service and Catering (Page 4). (c) The International Dysphagia Diet Standardisation Initiative 2016 @https://iddsi.org/framework. Used under CreativeCommons Attribution Sharealike 4.0 License - https://creativecommons.org/licenses/by-sa/4.0/legalcode. Also see Reference 1 at end of this article for more information and original resource link.
"Go Live" Tips and Resources
Once IDDSI is officially implemented and the "Go Live" date has arrived, following a few small steps may help ease adjustment into the new process. One consideration is to schedule additional staff for the first few days or weeks of initiation. This can help provide extra eyes and hands in the kitchen and on the floors to review diet labels for accuracy, and see products are delivered correctly. Additional staffing can also help account for any delays caused by data processing and changes to diet orders, providing an avenue for efficient correction of errors if or when they occur. It may likewise be beneficial to develop a check-and-balance system within the kitchen to ensure consistency, especially in the first few days. The IDDSI website provides tools to help with this, including Audit Sheets (on the IDDSI Resources page under "Implementation Resources" tab), as well as quick reference cards (Flow Test and Food Test) which can be printed and posted or conveniently carried in a pocket.2-4 All handouts, posters and PowerPoints available on the IDDSI website are free to download, print and distribute (with proper attribution). Another useful poster is the IDDSI Abbreviations document which clearly depicts the colors, and official shorthand, designated for each level.5
IDDSI and Your Staff
If feasible, brief staff meetings can be used to reiterate information and correct any inaccuracies found in production. This can be an opportunity to designate a primary contact to be the IDDSI expert in each department as well. Examples of primary contacts for a department may include a dietitian, speech language pathologist, or nurse manager, to name a few. These department experts can address challenges as they arise or help develop facility standards for foods not specifically addressed in the IDDSI framework. If staff meetings are not practical, contact information for the designated IDDSI expert for each department can be circulated and posted prior to implementation, along with other educational resources.
An International Effort
Countries around the world have already started adopting and utilizing the IDDSI framework. Whether your facility is nearing implementation or just in the planning stages, it can be helpful to check out the Country-Specific Resources tab to see how facilities in countries outside of the United States have addressed the transition, with many offering downloadable presentations, sample IDDSI mapping, and tips or additional resources.6
We hope this series provides a solid foundation on which to build your understanding, plan your use of, and implement the new IDDSI Framework. As the name indicates, this is an international effort aimed at establishing mutual understanding and communication for dysphagia care. Each facility and person's needs may differ when it comes to applying the new framework, which means yes, there is likely to be some work and sweat equity involved in the transition. In the end however, the goal remains the same: increased patient safety and improved communication across populations and care settings. There are many lessons to be learned from recent events, but among them is a reminder of our global human connectedness and the power of collaboration, to everyone's shared benefit. If you have questions about the content covered in these articles, please feel free to contact MealSuite® – we are here to help. Best of luck in your IDDSI journey!
About the Author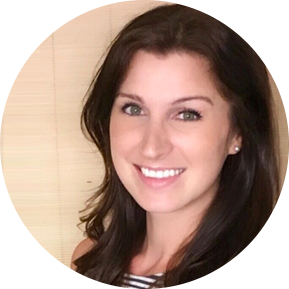 April is a registered dietitian with experience in menu design, clinical research, acute care, and integrative education. She received her Master of Science degree in Human Nutrition from the University of Minnesota Graduate School, after working four years in clinical research studying the health effects of green tea catechins in postmenopausal women. She completed her dietetic internship with The Emily Program in Minneapolis/St.Paul, before gaining a clinical foundation in the Medical/Surgical and Renal units as a clinical dietitian. Prior to joining MealSuite®, April worked in the nonprofit sector with older adults teaching nutrition classes, outpatient counseling, and developed a cooking curriculum for hands-on immersive adult education. Her current role at MealSuite® provides an opportunity to bring flavor, excitement and variety to therapeutic and texture-modified recipes and menus, to help keep mealtime inviting while staying familiar, for patients and clients. A Minnesota native, she now enjoys exploring the Texas scene with her husband and dog outside of Dallas.
References:
1 IDDSI Implementation Guide: Food Service and Catering. IDDSI.org, 2018. Accessed online June 2020.
2 Implementation Resources: Audit Sheets.IDDSI.org. Accessed online June 2020.
3 Implementation Resources: Flow Test Card. IDDSI.org, 2020. Accessed online June 2020.
4 Implementation Resources: Food Test Card. IDDSI.org, 2018. Accessed online June 2020.
5 IDDSI Abbreviations. IDDSI.org, 2018. Accessed online June 2020.
6 Country-Specific Resources. IDDSI.org, 2017-2019. Accessed online June 2020.