Back to Blogs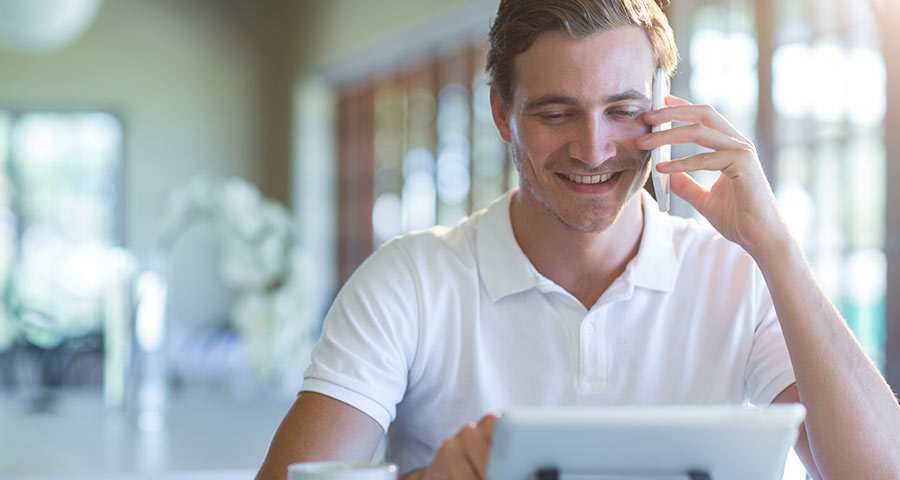 Onboarding Foodservice Management Software: Are You Falling for These 6 Common Myths?
By: Brad Mitchell, MealSuite® Account Manager
As an Account Manager in senior living foodservice technology, I take pride in helping care professionals find the right solutions to help them serve more smiles at mealtime, while taking some stress off their plates.
I'm fortunate to get to know the everyday superheroes in our industry and have great conversations about their needs and goals – right down to their concerns or hesitancies.
And while they often come to me with a good understanding as to why they should be using a resident diet system, what I've noticed tends to hold them back from making a decision that can greatly benefit them in the future, is the how.
i.e... How does the onboarding process work once our community has committed?
The truth is, there's a lot of misinformation floating around about the commitment it takes to onboard foodservice systems – and I'm here to finally set the record straight!
Here are the most common myths I hear from care professionals just like you when it comes to onboarding foodservice management software (and why you shouldn't always believe them!)
1. "I can't spare the time."
There's no doubt that you and your team's schedules are already packed to the brim, leaving you thinking: "there's no way we can spare time to learn something new."
However, you'll find relief in knowing that any good dietary software company will have a Project Management team that works closely alongside you to design a comprehensive implementation plan that fits into your overall operations.
Every step of the onboarding process, including training, will be scheduled in advance to suit your agenda – so you can put it in your calendar and know exactly when you need to work a small time commitment into your day.
Not to mention – the time you're going to save from using the technology itself is more than worth a small investment at the start:
"The key benefit the home realized is major time saving. The dietary managers are extremely busy and have important roles in the home, and the software allows them to consolidate their efforts in data management and entry." - Corporate Consultant Dietitian at Extendicare
---
2. "I don't think my team will adapt to new technology."
This is a valid and common concern when it comes to onboarding a resident diet system. With an entire team (with differing experience levels) to bring up to speed – how can they possibly be trained effectively?
Know that the best foodservice management software is designed to accommodate employees of any experience level or position and comes backed with a team of professional and experienced trainers who are here for your staff every step of the way.
So, if I could give you one piece of advice on this, I'd say: trust the trainers!
With the system you're considering, chances are these trainers work with individuals who are uncomfortable with new technology all the time. A good trainer knows how to work with anyone – and ultimately get them feeling confident in completing tasks with the software.

A snapshot of real customer feedback from a MealSuite® partner community thrilled with the level of dedicated service to help them learn the system from scratch.
---
3. "It's out of my budget."
I hear this a lot from industry professionals who see the benefits of foodservice management software but have a preconceived notion that it's out of their reach.
Remember that the best kitchen management software is always flexible and customizable. Meaning – you should be able to work with a product expert to determine what level of technology your operations require, matched with what you can afford.
And while there's no avoiding that your resident diet system will come with a monthly and/or upfront cost, it's important to consider how much you're going to save over time. Because foodservice software is designed to enhance the entire operation, everything from time saved time to reducing food waste to showcasing show plates on tablets help save significant dollars. And if used properly, often offsets the cost of the program in its entirety!
An Account Team can even work with you to supply an ROI or cost-benefit analysis so you can see your projected dollar and time savings prior to moving forward.
See for example, Sun Parlor's experience saving significant cost with their software:
"(In a prior year) we reduced over $80K in food. With savings over the (following) two years, I was able to secure a permanent full time food service supervisor." - Maria Gomer, Sun Parlor Home
---
4. "I don't have the right environment to support technology."
You are certainly not alone if you feel like you don't have the right hardware, setup or connection to support a resident diet system.
However, I hope you'll consider for a moment: if the developments of the global pandemic have proven anything – it's that senior living communities must be proactive in their plans as they safeguard for their future. And since technology is undoubtedly the new foundation of the future, a large part of being proactive is adapting before it's too late.
...But that doesn't mean you have to be alone as you adjust to change!
Reliable foodservice management software suppliers understand there are multiple pillars to a successful system deployment, and will provide a hardware assessment from the get-go to determine if your existing environment will be able to support the additional load. They'll work with you to provide what you need or find a way to integrate the system with the setup you currently have. This includes Network – the main line of communication which should be involved in discussions leading up to onboarding a software.
More good news? Programs like MealSuite® require very minimum download and upload speed so it's likely your facility is already able to support the software!
---
5. "What if I have questions or issues after the onboarding process?"
With MealSuite® software in particular, you are not alone after you've onboarded your technology. In fact, our Customer Success team provides support so dedicated, they'll feel like an extension of your work team from day one.
Here's what one of our community partners had to say about our team's level of support:
"For 16 years, we have enjoyed using MealSuite® in our dining operations. It is amazing how quickly our staff has learned to use MealSuite®. As always, the Support Team has done a great job of helping us along the way." - Shirley Smith, RD/LD
Plus, note that the best technology suppliers will have multiple avenues – from instant messaging to phone call – available to reach someone if you have a question. And some vendors who supply both hardware and software can even fix issues remotely, resulting in a faster, easier resolution.
---
6. "Now's not the right time."
After the unforeseen circumstances of the pandemic, resident diet system providers are continuing to be proactive in their approach to resident health and safety.
Implementing foodservice management software is the best method for managing your food service operation in the case of an outbreak. At a time where residents aren't eating in the dining rooms, the software becomes crucial in making sure everyone's orders are taken, and they're served a meal that's safe and enjoyable for them every time.
I say, there's no better time than the present to take action on your foodservice emergency preparedness!
Now that these common onboarding myths have been debunked – I hope you feel comfortable taking the next steps toward allowing foodservice management software to benefit your community! Get in touch with one of our Technology Experts, and we'll help make your transition easy (and well worth it).
About the Author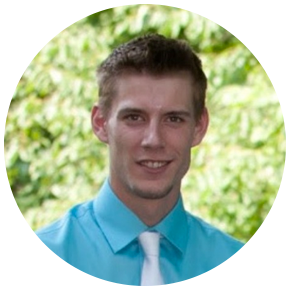 Passionate about the future of technology, MealSuite® Account Manager Brad Mitchell takes pride in building technology solutions for the Senior Care Industry. Taking the time to listen to each client's unique needs before recommending a solution, he enjoys creating road maps to help them reach their goals, while staying within budget. With over 12 years under his belt helping his partners succeed, Brad is here to help create a customized solution that meets your unique needs.