Back to Blogs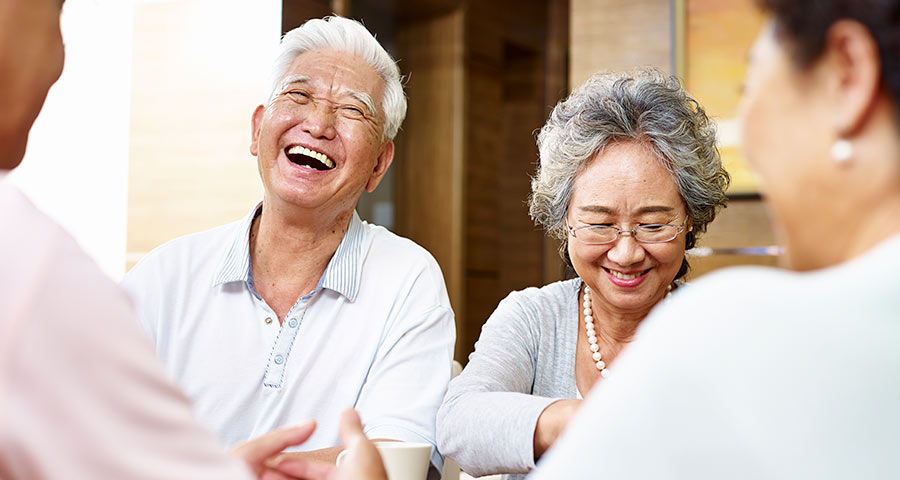 8 Reasons Why Your Senior Living Community Should be Using Foodservice Management Software
As a senior care professional, we know you're giving your all every day to serve your community at mealtime and beyond. You're putting in immeasurable time and effort. You're cooking and serving with love. You're doing all you can to keep your patients safe, happy and healthy.
Yet, somehow – your resident satisfaction scores are coming up short. Or, you've found yourself low on staff, again. Or, you're spending energy worrying about the "what-ifs". Or, you're struggling to stay on budget.
Or maybe, all of the above resonate with you.
We know how valuable your time is. That's why we're here to tell you that extra time and effort doesn't necessarily have to mean better results when it comes to mealtime in your community. And with the help of resident diet systems – it's easy to work smarter, not harder.
Foodservice management software can not only improve the quality of care and safety at mealtime for your patients and residents, it can also take a major load off you and your team.
Read on to discover the essential reasons why your senior living community should be using a foodservice software solution:
1. It empowers your emergency preparedness.
You know better than anyone that times can be unpredictable. And in unpredictable times, having a backup plan means everything when it comes to the safety and wellbeing of your staff and residents.
In order to be prepared for any emergency or outbreak – no matter the scale – foodservice management software is a key component to an all-encompassing contingency plan. It can help you navigate unforeseen instances such as tray service or in-room dining restrictions and physical distancing recommendations at mealtime.
For instance, early in the coronavirus pandemic, our community partner Jessica, Dietary Manager at Extendicare Oshawa, chose to take advantage of MealSuite® software's Advanced-Ordering Portal in order to implement physical distancing and prepare ahead for any potential outbreak.
"This program gave my staff in dietary relief knowing that if we did have an outbreak, that we were prepared", explained Jessica when discussing her experience.
Plus – with a shortage on staff being a common issue in senior living already, sometimes this problem is only amplified in the case of an outbreak. Have you thought about what your kitchen would do in the case of limited staffing due to an emergency?
With certain foodservice management technologies, you can be equipped with a breadth of natural disaster or low labor emergency menus to help you continue to feed your community, despite a power outage or limited staffing.
2. It puts (a LOT of) time back in your day.
Imagine what you could do with 20 extra minutes per meal – that's up to one hour per day – no longer being spent on unnecessary administrative foodservice tasks like manual resident information logging or tracking inventory.
With foodservice management software, this is only the beginning of the time savings that are possible. That's why MealSuite® has been mentioned as an innovative way to free up long term care foodservice staff time in the CSNM Auditor General's Report on Food & Nutrition in LTC:
"Long-term-care homes are trying to find innovative ways to free up staff time for resident care, including leveraging technologies such as the MealSuite® software that provides individual nutritional care plans at point of service."
Whether you're in long term care or independent living – or both – take a load off of yourself and your team, so you can focus on what matters: spending more time sharing smiles with your patients and residents.
3. It helps you mitigate foodservice risk.
As a professional in care, there's a lot on your shoulders. As the unfortunate reality is, foodservice risk is something that isn't going away. And while it's difficult to think about the worst-case scenarios, it's important to consider the "what-ifs" and address them now, before it's too late.
The good news? Foodservice management software solutions can play a major role in helping you manage foodservice risk – in many ways:
With comprehensive resident profiles, you can capture unique needs like dietary preferences, allergies, food textures and fluid thicknesses so staff will have all the important details about residents at their fingertips. No more dangerous mix-ups.
With MealSuite® software in particular, you can meet patient's needs with thousands of customizable menus that allow for maximized use across therapeutic and texture-modified diets, including IDDSI-aligned recipes and a full IDDSI-updated menu, all expertly created by our in-house dietitians.
With the right technology on your side, it's easier than ever to meet HIPAA Requirements, implement HACCP Controls and output Nutrition Reports.
Wireless Temperature Sensors can integrate with your foodservice software and accurately monitor your fridge and freezer temperatures, automatically generating your digital logs.
It's not news to you that residents, and residents' tastes & nutritional requirements are always evolving. See what our partner communities have to say about using our resident diet system to manage dietary and texture changes effectively, ensuring resident needs are met every time.
4. It boosts patient and resident satisfaction.
Imagine being able to serve your residents their meal, knowing that they're not only going to love it, but that it meets their dietary needs to a tee.
The right foodservice management software solutions make it easy for you to serve up an enhanced dining experience with:
Diverse, delicious recipes created and approved by in-house dietitians.
Personal profiles that capture evolving tastes and dietary needs.
Streamlined processes that allow you to focus on providing great service and spending more time with residents.
The ability to ensure the right meal is delivered to the right person in the right location, every time.
It's a well-known fact that dining programs are one of the pivotal differentiators among senior living communities. And as the new generation of residents is entering the long term care or independent living marketplace, taste preferences and expectations are changing. Foodservice management technology is a great way to boost mealtime satisfaction scores and ultimately stand out from the rest!
5. It engages residents (and their families!)
With a fully integrated resident diet system in place, you can engage your residents to become a part of the meal planning process! With systems that include touch screen integrations, you can even provide your community with a fully interactive dining experience by publishing your menu to touch screen menu boards or even your website.
Not only will your residents feel more engaged with mealtime, but with systems that include a Family Portal you can allow your residents' families to play a part in loved one's mealtimes. With permissions set by you, portals can give them a remote view of daily menus and can allow them to track what their loved one has ordered and look into specific ingredients and nutrition included in each meal.
Learn more about our community partners' experience using foodservice management software to engage residents and their families.
6. It helps you become a greener community.
As less waste becomes an indicator for satisfaction and operational excellence, there's no better time to take a deeper look at your current operations and start the transition to an eco-friendly community. And making a significant impact on your corporate footprint can start with implementing foodservice management software.
Significantly reduce your kitchen's food waste through...

Inventory and quantity forecasting based on historical trends
Reducing food spoilage with digital temperature tracking
Eliminating wasteful show plates with the ability to show selections digitally

Taking your foodservice digital means there's no need to print reports, menus or take orders on paper any longer:

With systems like MealSuite® Touch, you can finally eliminate the need for updating a physical daily menu.
On average, operations can save over 46,000 printed pages every year! (Not to mention countless binders, page covers and ink or toner cartridges!)
7. It makes fiscal sense.
An investment in foodservice management software always pays off in the long run. Think of all the bottom-line potential that's already been covered – from significant cost savings that come from saving time and reducing food waste, to an increased income potential when you're able to attract more residents by providing an outstanding dining program.
No matter your community's size, shape or kind, solutions like MealSuite® are within your reach. Our readily available technology specialists will work with you to deliver a customized solution that fits your needs and your budget.
8. It's easier to implement than you think.
With MealSuite® foodservice management technology in particular, you can hit the ground running with system on-boarding complete in as little as two weeks. From training to installation and every day moving forward, our support team is always here to help you.
With all these benefits in mind, you may be wondering: "What are the next steps"? Or "How can I get started with foodservice technology"?
We always recommend learning more about the importance of foodservice technology, what your options are, and how you can make the best decision for your staff, residents and community as a whole.