Back to Blogs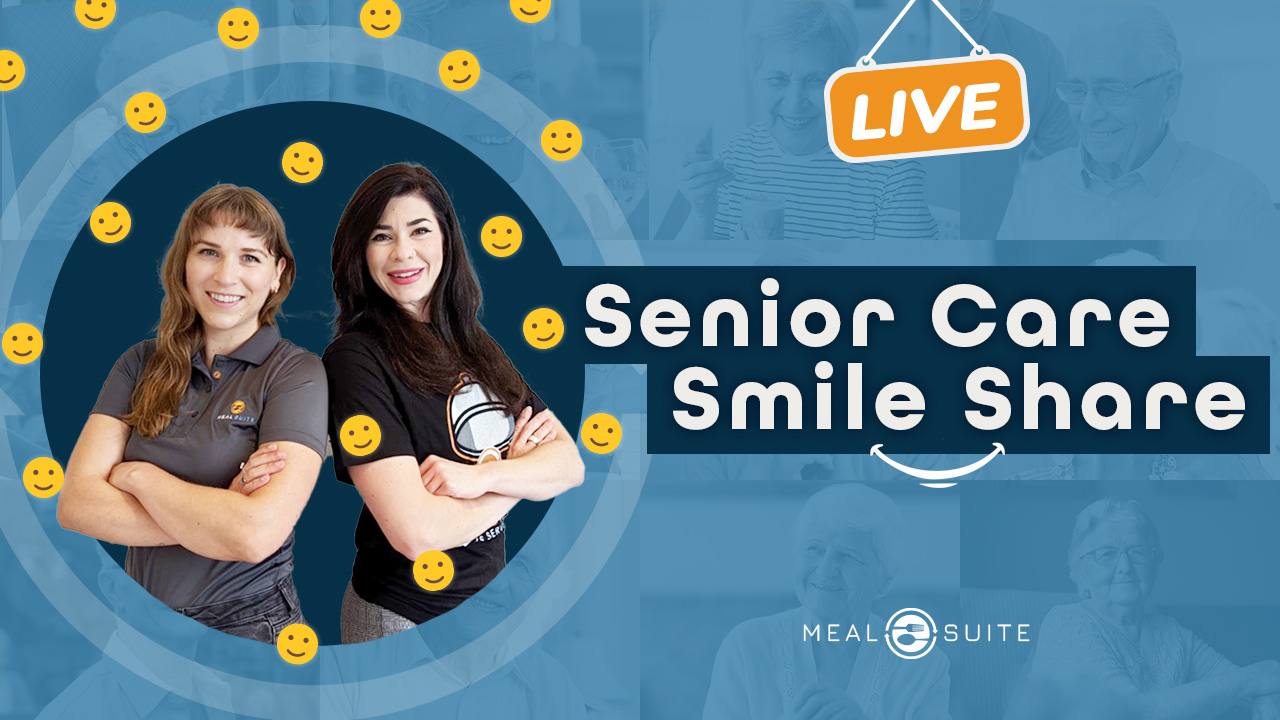 MealSuite Kicks Off Senior Care Smile Share Series Live on LinkedIn: 10 Minutes of Joyful Moments from Our Industry  
This September, MealSuite introduced an all-new LinkedIn Live Series, 'Senior Care Smile Share', to shine a spotlight on the incredible individuals that deliver smiles to their communities every day.
From fun TikToks with residents to creative activities and mealtime moments, watch the recording of our pilot episode as we feature incredible communities like:
Independence Village
Carveth Care Centre
Sienna Senior Living
Trilogy Health Services
Allegria Senior Living
Morningside Ministries Senior Living Communities
Sagora Senior Living
StoryPoint Senior Living
Keep an eye on our LinkedIn page for more future Smile Share episodes! Come for a smile, some resident engagement inspiration and to interact with other like-minded folks in senior care.