Back to Blogs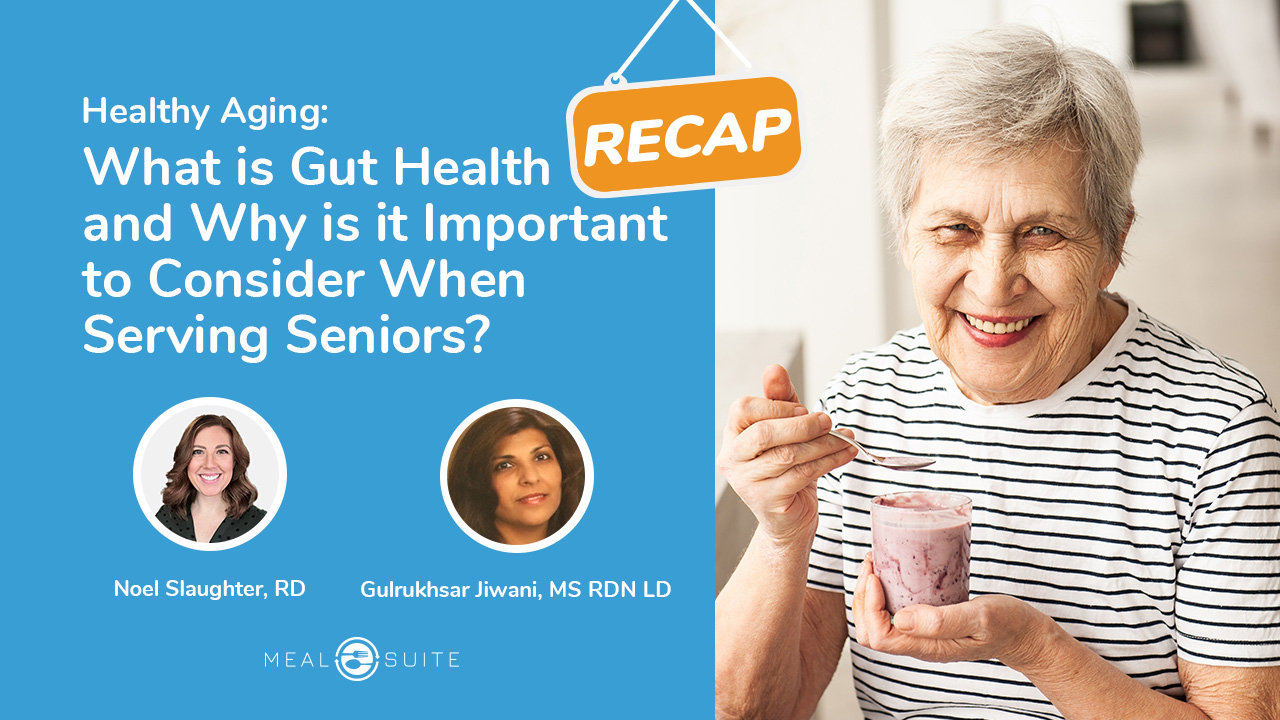 [Recap] Healthy Aging: What is Gut Health and Why is it Important to Consider When Serving Seniors?
This Healthy Aging Month, MealSuite Nutrition Specialists Noel Slaughter, RD and Gulrukhsar Jiwani, MS RDN LD went live on LinkedIn to discuss how we can support the gut health of the seniors we serve.
They took a deep dive into:
What gut health *really* means
The importance of incorporating gut-supporting foods in our seniors' diets (pre and probiotics)
What foods to serve more of, with tips and tricks to adding them to our meal and snack plans
+ BONUS: Viewers walked away with a FREE printable guide to supporting gut health for older adults complete with gut-healthy MealSuite Recipes! You can click here to download a copy.
Missed the discussion? No worries! You can click below to watch the full recording.