Back to Blogs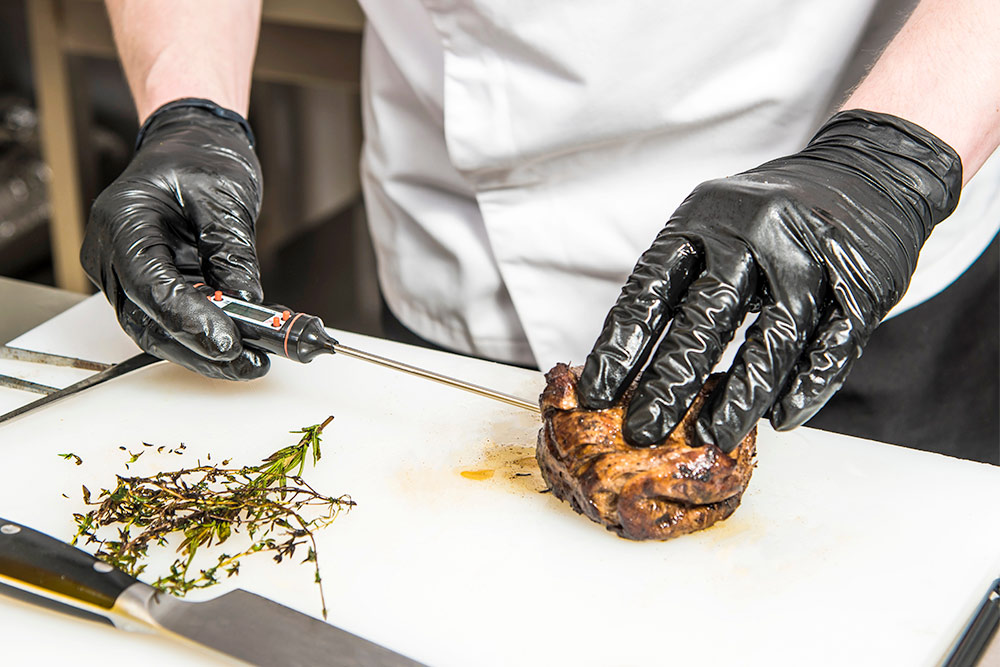 Taking a Cold, Hard Look at Your Kitchen's Temperature Monitoring (& How Connected Digital Sensors Can Help)
°F & °C may be little symbols – but they are mighty when it comes to safe, excellent quality food service.
Temperature control is essential in maintaining both the safety and quality of your meals, which in turn can help prevent illness and improve customer satisfaction. Remember: when you properly monitor food temperatures, you're not only making your food safer, but also avoiding the hassle of an unnecessary inspection or compliance deficiency.
For these reasons and more, temperature monitoring should always be a priority for food service operators to ensure their meals are safe to eat at the point of cooking, production and throughout service.
To help guide food service operators looking to improve their temperature tracking, we've laid out some key step to help you reduce risk of foodborne illness & preserve resources in the kitchen:
Verify and record temperatures of storage and holding appliances (e.g. freezers and holding cabinets) daily to ensure proper operation.
Always verify temperatures upon receiving and store food promptly in the appropriate cold storage areas.
Take food temperatures at each step of preparation and service and every 2 hours during the holding period.
Calibrate your thermometers regularly to help ensure accuracy.
Conduct test plates to ensure proper temperature for every meal during each shift on both weekdays and weekends.
Ensure your team is well prepared by asking yourself and addressing these questions: When there is an issue with temperatures, does your staff know how to respond to remedy the situation and ensure safety? What procedures do you have in place to ensure proper temperature maintenance and control within your kitchen? Do you provide staff training on the importance of proper temperature management?
Our advice: take your monitoring digital.
We know that when it comes to your kitchen, you've already got enough to keep track of. That's why we recommend taking your temperature logging digital with integrated wireless temperature sensors.
With connected digital sensors, you can reduce risk and stay compliant by accurately monitoring your fridge and freezer temperatures, automatically generating your digital logs. Plus, save hours of manual logging time, countless pages of administrative paperwork and let the sensors ensure you're in the 'Safe Zone' and alert you immediately via text or email if temperatures go out of range!
If you're interested in turning up the heat on your kitchen's temperature monitoring, sign up to connect with a care specialist today.