Back to Blogs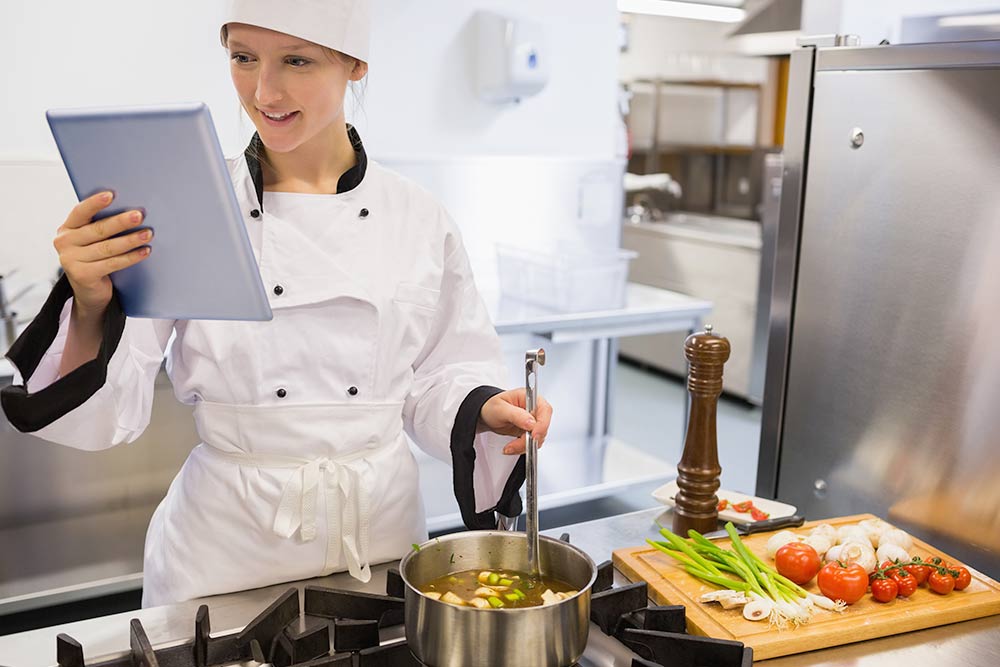 How Technology Can Safeguard Senior Living Foodservice Operations
You and your team are doing everything in your power to keep patients and residents not only safe and healthy, but in high spirits. Your dedication is the strongest it's ever been – because you know that your communities need you now more than ever.
And with every challenging day, comes challenging mealtimes. The moment your communities would always look forward to as time to connect and enjoy have suddenly become more of a burden than you anticipated. With the developments of COVID-19 compromising your resources, you may be left feeling like you can't deliver those satisfied smiles as usual. And with the pressures of foodservice risk mitigation mounting, you're unsure how to adjust your operations to better protect your team and those they serve.
In a time of so many uncertainties, we are certain about this: you are not alone. And there is something you can do about it. Readily available technology will not only provide efficient solutions when you find your food service operation is short staffed, but it can play an essential role in avoiding the issue all together.
Make time for what matters.
There are many tools at your disposal to help subsidise for a lack of bodies on the floor. Redundant or unnecessary administrative tasks – such as communicating orders or tracking inventory – can slow down your operations and distract your limited team from focusing on what matters. Complicated workflows can be easily alleviated with a system like MealSuite® that take on the time-consuming load for you.
Have a plan B (and C), ready.
In unpredictable times, it's important to have a backup plan – and your foodservice is no exception. Your team may be ample today, but being proactive with emergency solutions can save you from a sticky situation in the future. And no – the preparation doesn't have to be daunting. Start with these simple steps:
Make sure you A) have a readily available Emergency Menu, and B) it's up to date with your specific needs. With COVID-19 challenges top-of-mind, MealSuite®'s team of registered dietitians have developed a Low Labor Emergency Menu that includes simple-to-execute recipes in instances where part, or all, of your kitchen staff is absent. Take comfort in knowing that the expertly curated menu items allow for maximized use across therapeutic and texture-modified diets. Contact MealSuite® to learn more about how it can bolster your contingency plans.
Use your phone to reach out to local chefs from independent restaurants around your neighborhood. In many locations, due to forced closures and restrictions, culinary professionals near you may be willing and able to help you out in a pinch. Make connections, draft a list and keep their contact info on-hand. Just be sure to provide them with HIPAA training!
Keep them safe with digital ordering options.
Social distancing is one of the most highly recommended ways to reduce exposure in the wake of coronavirus. This can pose a serious challenge to your foodservice staff as their day-to-day typically includes close interaction with residents. In cases like these where physical distance is encouraged, digital ordering options are an essential solution. Learn about our complimentary Advanced Ordering, Self-Ordering & Service Dashboard Enhancements as a step towards further protecting your staff and communities.
Take recruiting digital.
If you're in a position where you need to hire new teammates pronto, safeguard the process with digital recruiting and interviewing tools. Solutions like Spark Hire, ZipRecruiter or Skype can help you find the right candidate and get you through the screening process without having unnecessary visitors on-site at your location.
Thank you for all that you're doing to continue serving your community during these turbulent times. If you're struggling with a compromised staff, or any other operational challenges amidst COVID-19, MealSuite® is always here to help. Reach out today and we'll help you find the right solutions.