Back to Blogs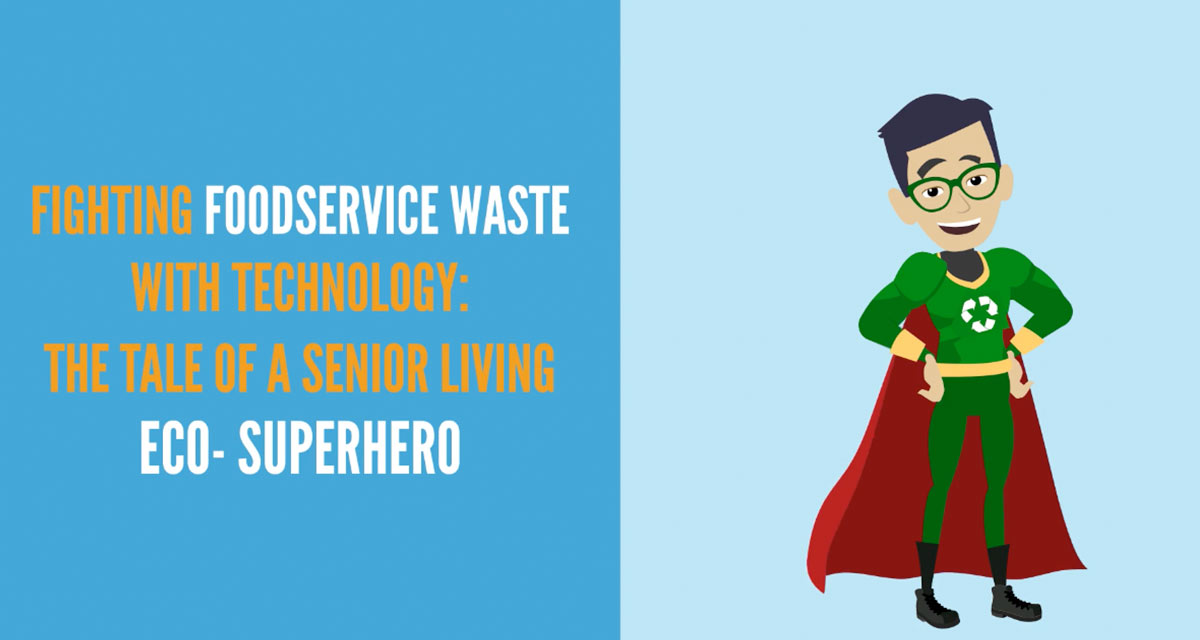 [Video] Fighting Foodservice Waste with Technology: The Tale of a Senior Living Eco-Superhero
Did you know that foodservice technology from MealSuite® can help you fight excess paper and food waste in your everyday operations?
Watch the video and read on to discover how powerful solutions helped foodservice operator, John, champion a more sustainable future for his community (and how you can, too!)
With integrated technology from MealSuite®, John gained the superpowers he needed to...
1. Take his operations digital so he could eliminate daily paper menus and reports.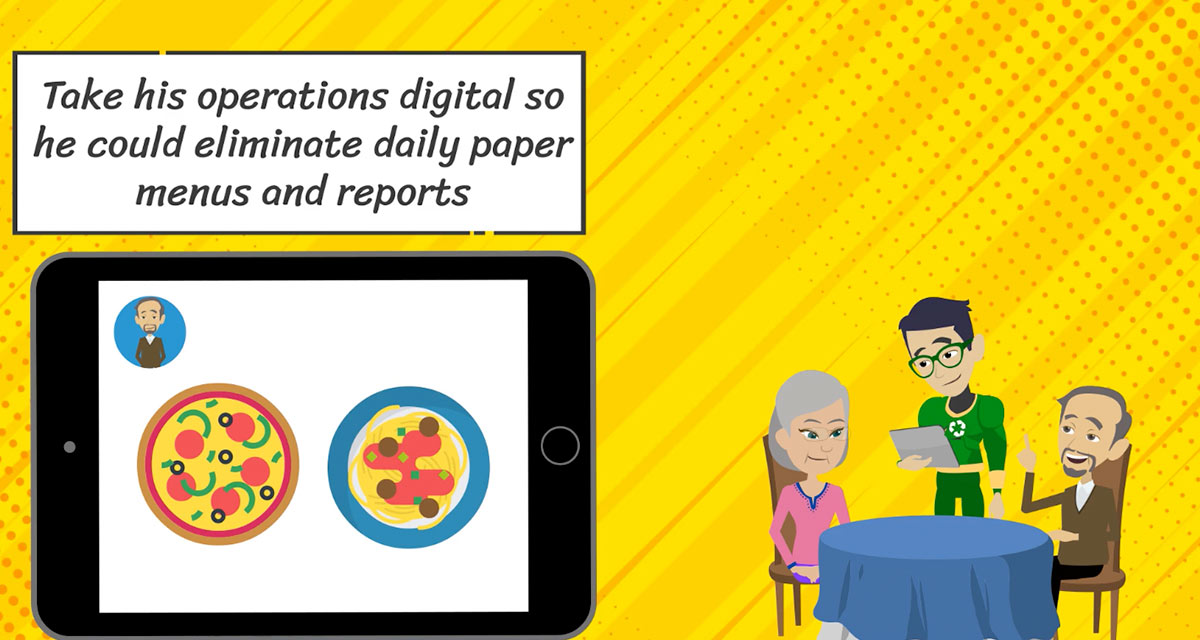 From daily printed menus to reports – right down to the paper your waitstaff uses to write down orders, there's no doubt that foodservice operations tend to eat up a lot of paper and printing resources.
But what if you could take your operations digital, while avoiding paper and printing waste – not to mention the cost savings! – in major points of your foodservice? With fully integrated systems like MealSuite® Touch, you, and other operators like John can swap printed menus or reports for digital ordering options like tableside select via tablet, in-room ordering or even self-ordering.
Plus, with comprehensive resident profiles built right into the ordering software, you can breathe easy knowing that they'll only be offered options that are safe and enjoyable for them to consume, unlike relying on paper which can be more difficult to control.
FACT: On average, communities using MealSuite® Touch save 46,000 printed pages per year! Just imagine what kind of impact this upgrade could have on your footprint.
2. Kick wasteful show plates to the curb with tablet photos.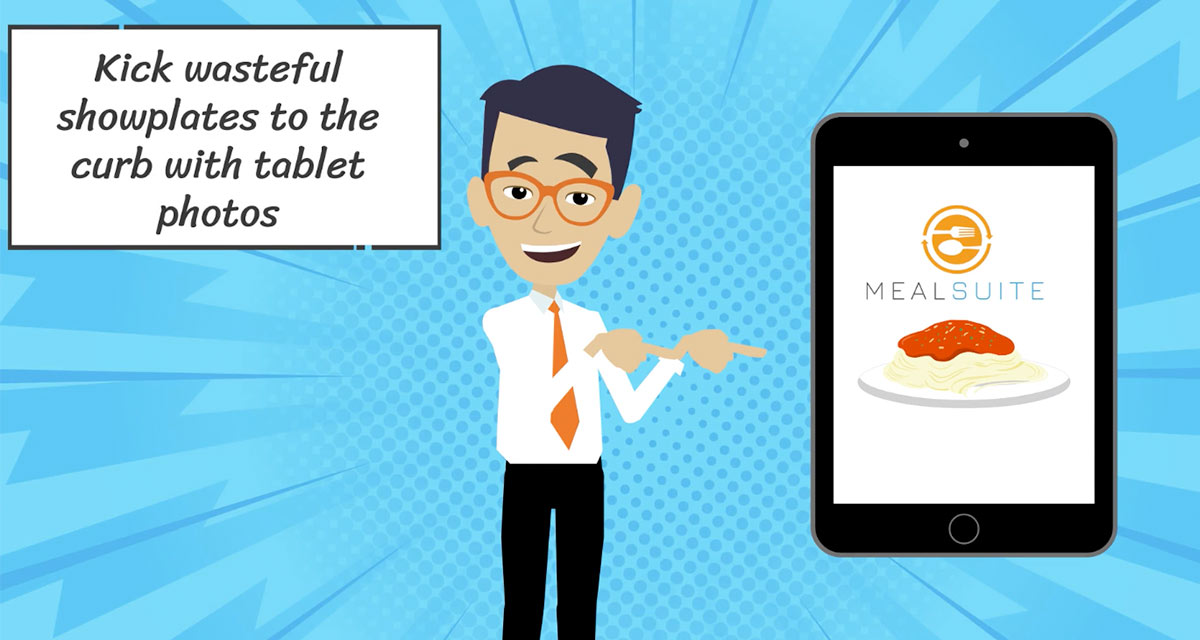 Offering residents the opportunity to see their delicious choices is a very important aspect to increasing appetite and ensuring they receive something they'll love. But come the end of mealtime, we all know that guilty feeling that comes with throwing away those once perfectly-edible show plates. Have you ever done the math to see how many meals you're tossing per year? The number tends to surprise most foodservice operators, including John!
The best foodservice technologies allow you to take a photo of your selections, load them to your ordering portal and show them to residents efficiently, all from a single device. Whether your waitstaff are showing the photos at tableside, or your residents are self-ordering, they'll be able to see everything your delicious plates have to offer – sans food waste or distracting plastic wrap.
Watch the video to see the Tablet Photos feature in action!
3. Forecast orders and visualize trends to fight overproduction.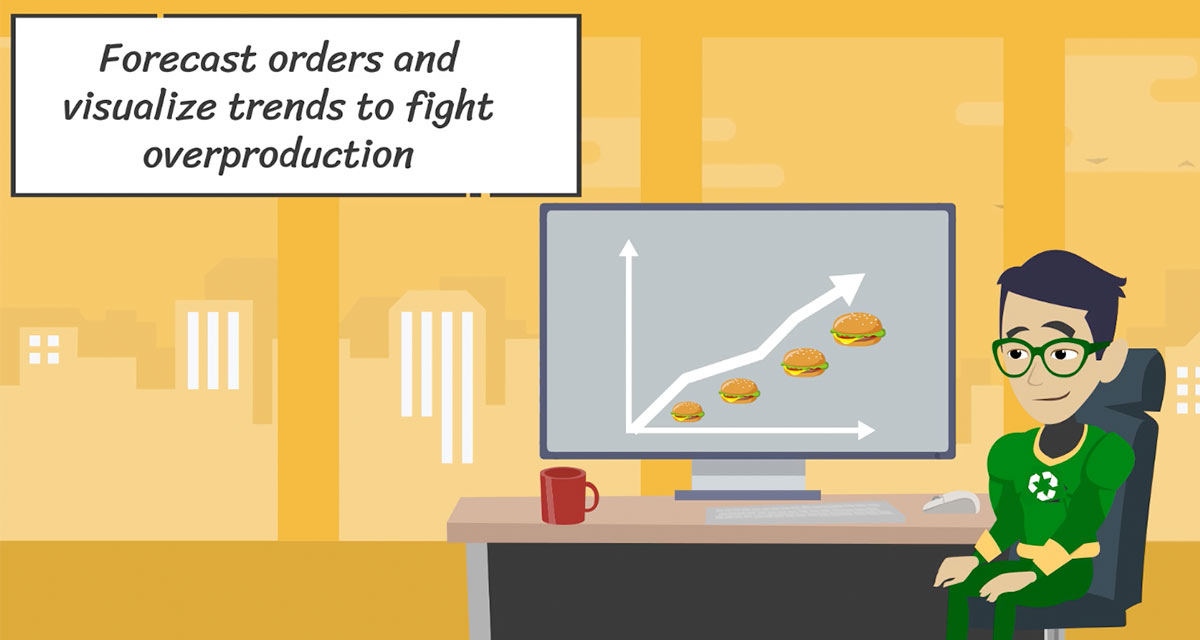 Planning out menus that specifically cater to residents' needs and preferences is one of the best ways to save on food waste and make accurate predictions for future inventory orders. But how can you anticipate which menu items will yield the most popular? Through the power of data.
Integrated foodservice technology helps operators like you and John track what residents tend to order more of, while giving you the information you need to make more accurate purchasing and production decisions. Over time, this will help you not only offer a more personalized menu, but fight food waste that comes with overproduction of less popular items or unsatisfying meals being sent back or thrown away.
4. Mitigate risk of inventory spoilages with Wireless Temperature Sensors.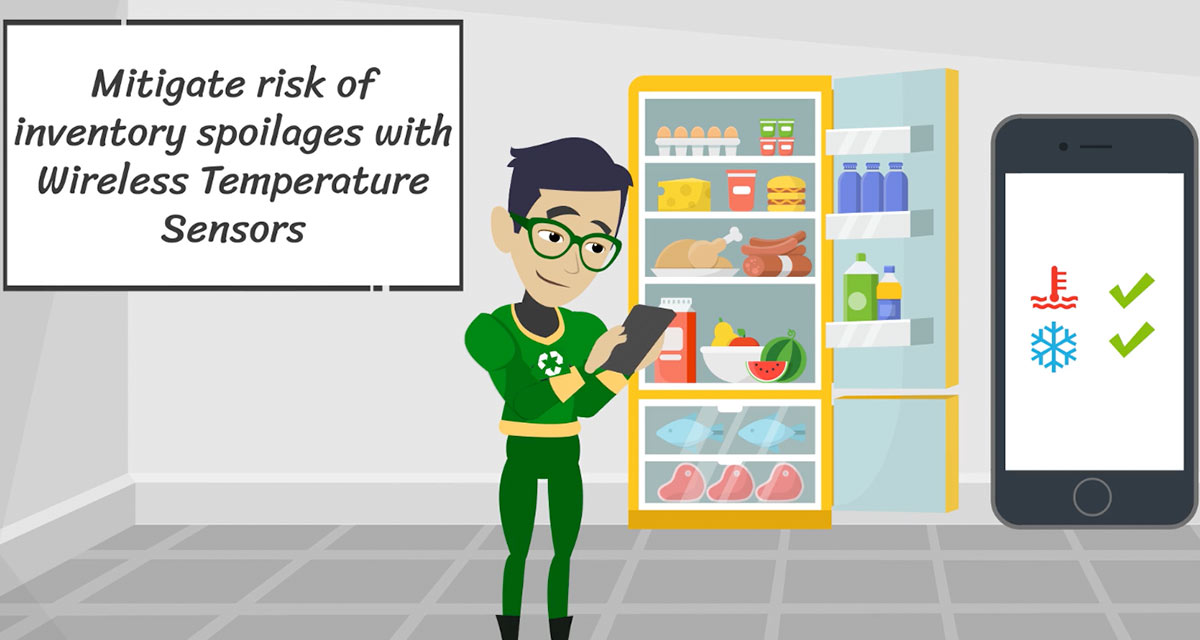 Fridge or freezer malfunctions can cost thousands in food spoilage and health citations – not to mention the impact on your kitchen's food waste footprint.
That's why foodservice operators like John benefit from fully-integrated Wireless Temperature Sensors that can help mitigate that risk, while taking the burden of manual tracking off of his hands.
MealSuite®'s wireless sensors in particular automatically alert you via text message or email when your temperatures go out of range, so you can focus more on your foodservice quality and overall experience and less on worrying about food spoilages.
As you can see, choosing integrated foodservice solutions is always a win-win: for foodservice operators like John, and for the environment. Sustainable lifestyles and green values are only continuing to grow in individuals across all walks of life – and your staff, residents and families want to know that they're choosing a community who can live up to those values. And it can all start with reducing waste in your foodservice operations.
If you're interested in diving deeper into any of these solutions, we'd love to show you all that's possible for your community. Click here to schedule some time with one of our Technology Specialists today.