Back to Blogs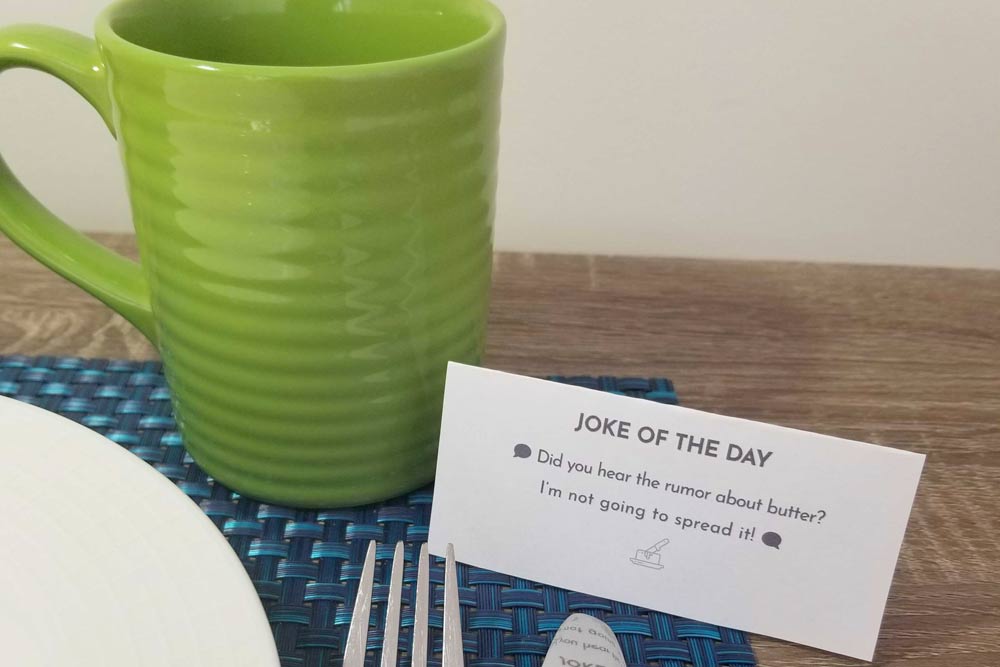 Printable Joke Cards to Ignite the Belly Laughs
Sometimes all it takes is delicious food and dash of creativity to help feed the souls of patients and residents who are practicing social distancing.
If you're looking for new ways to lift spirits and ignite some laughter in your community during this challenging time, look no further.
With your communities in mind, MealSuite® has prepared assorted sets of a week's worth of Printable Joke Cards you can serve up with your meal deliveries. Just print, cut, serve and enjoy the belly laughs!
Here's a sneak peek: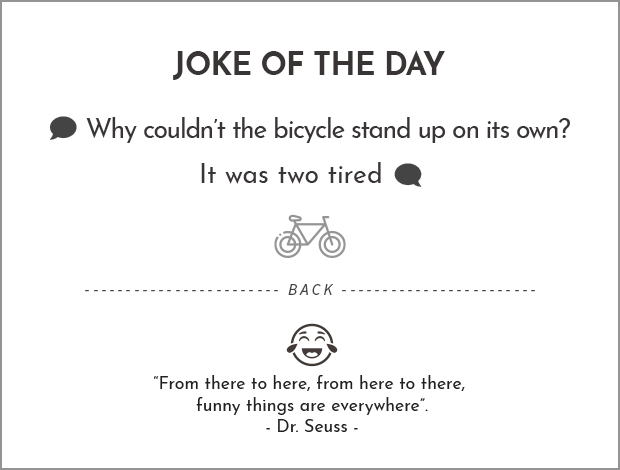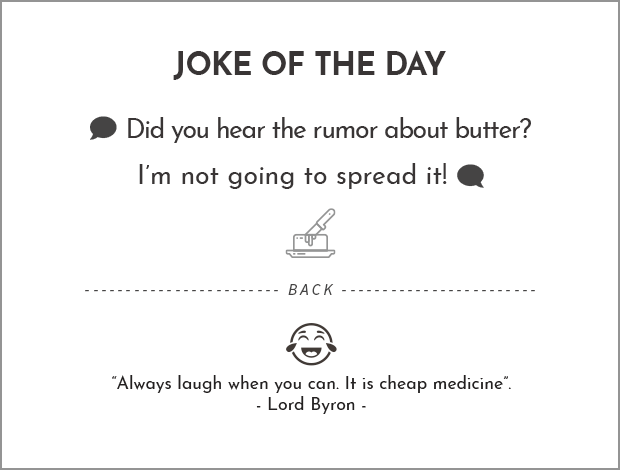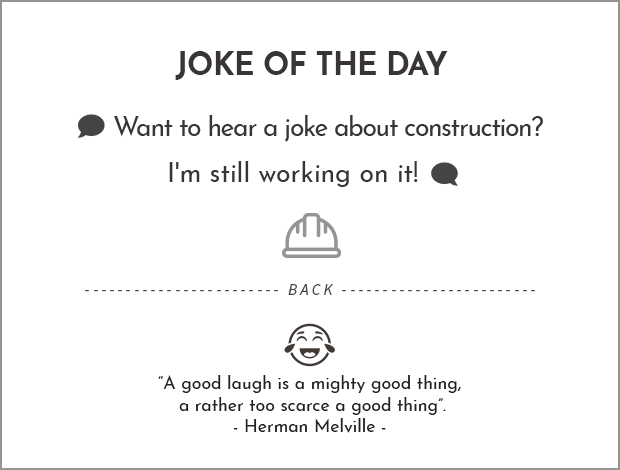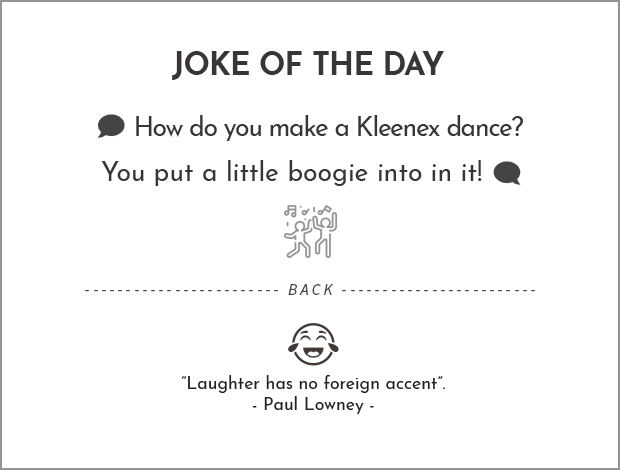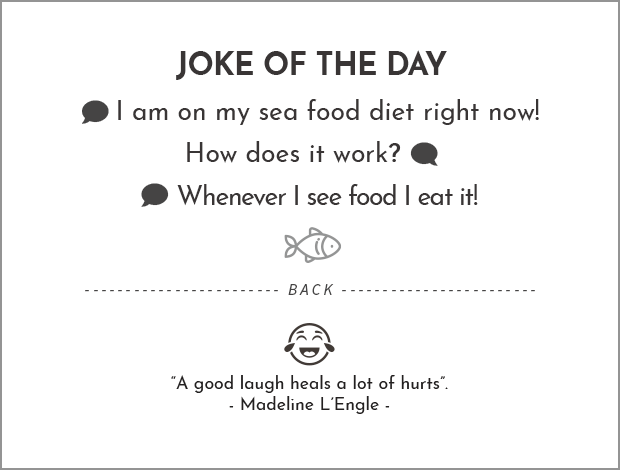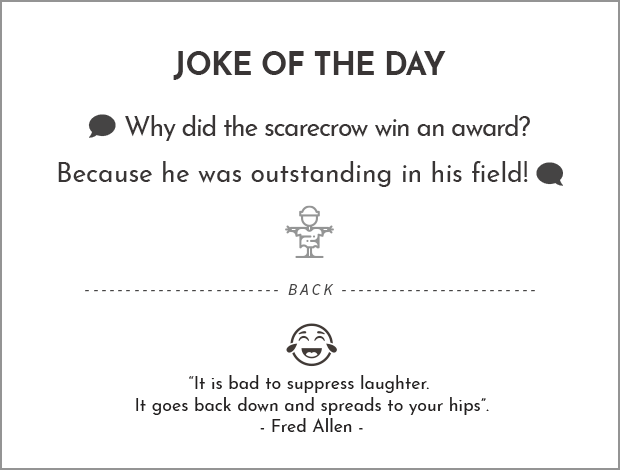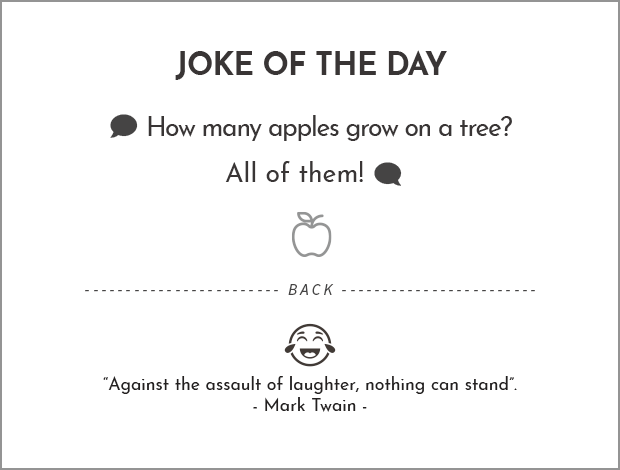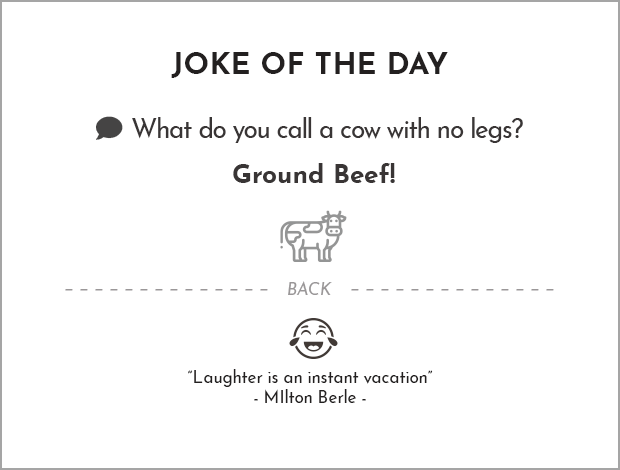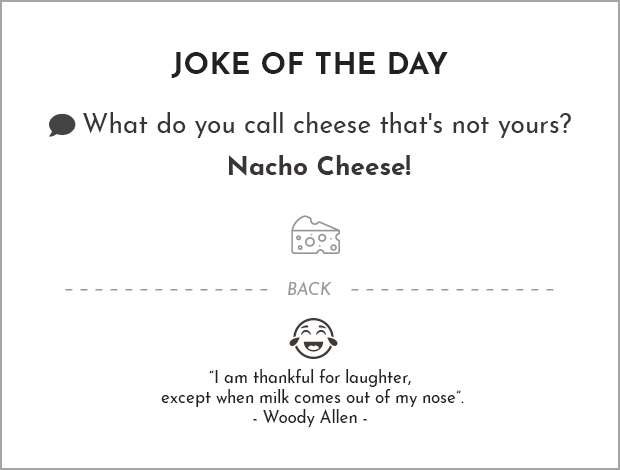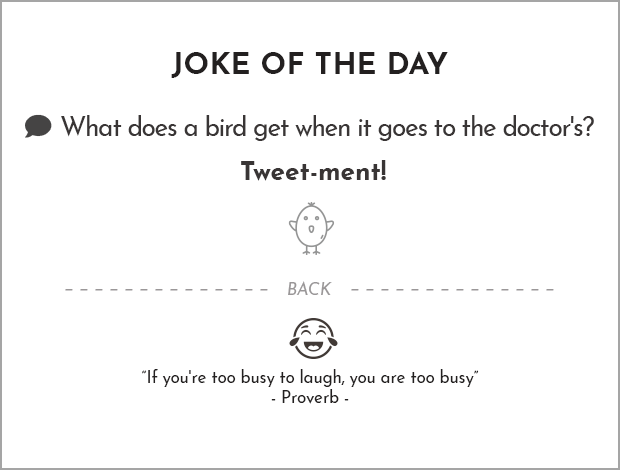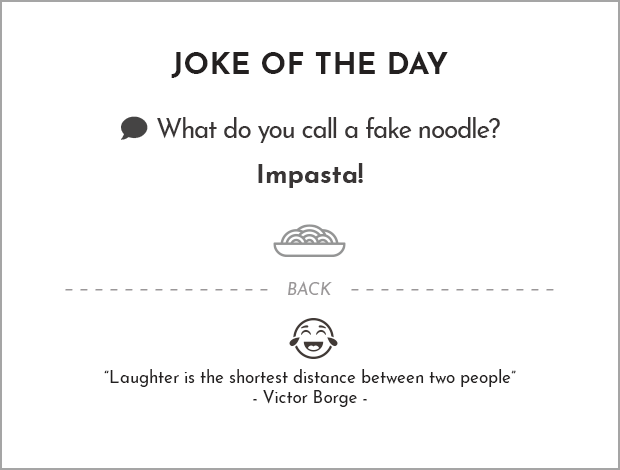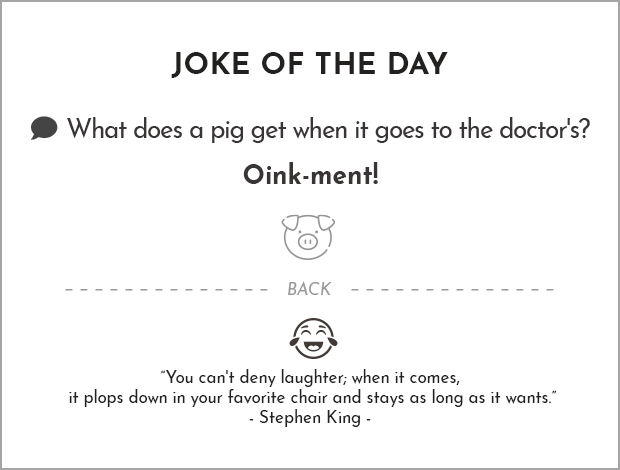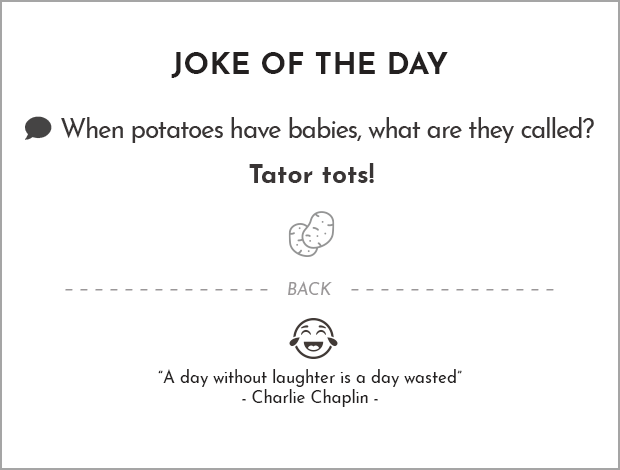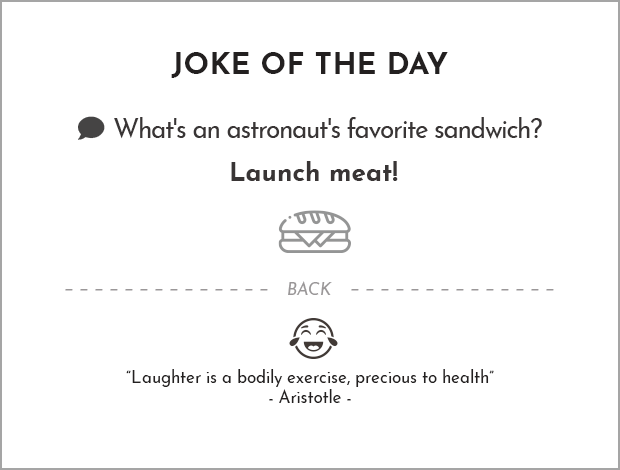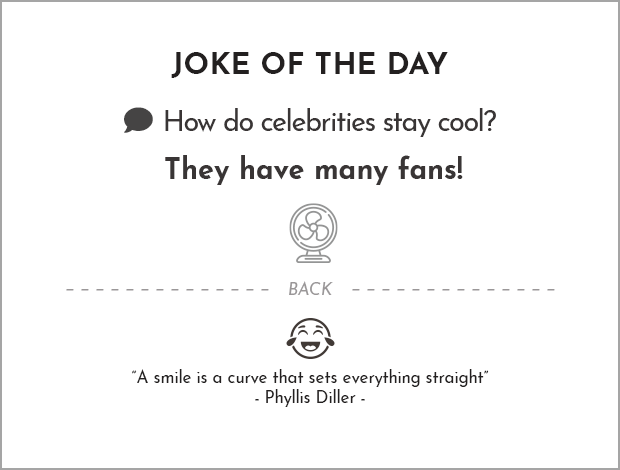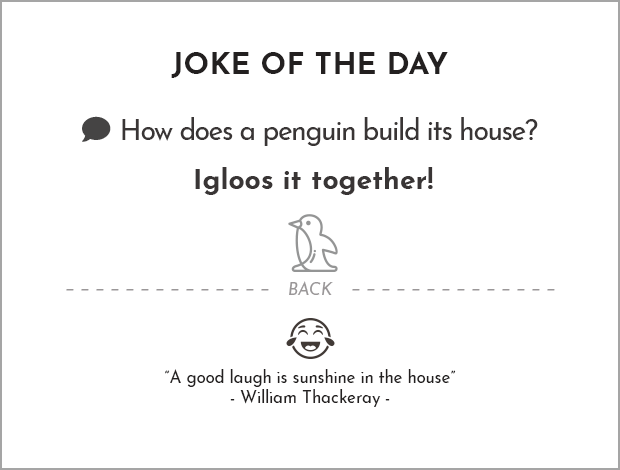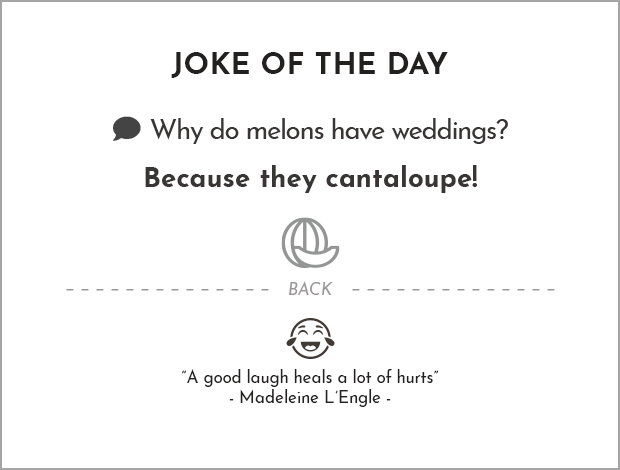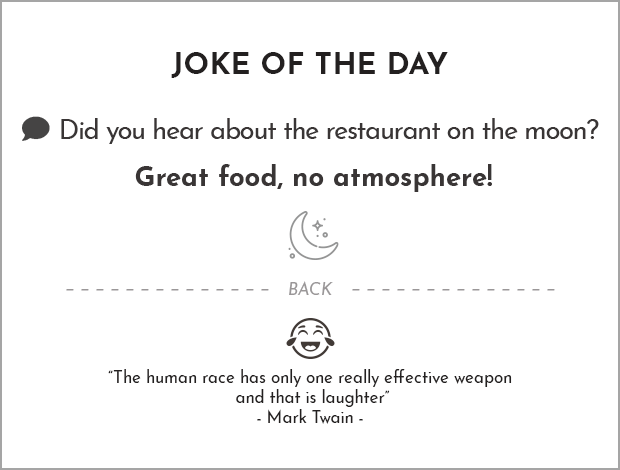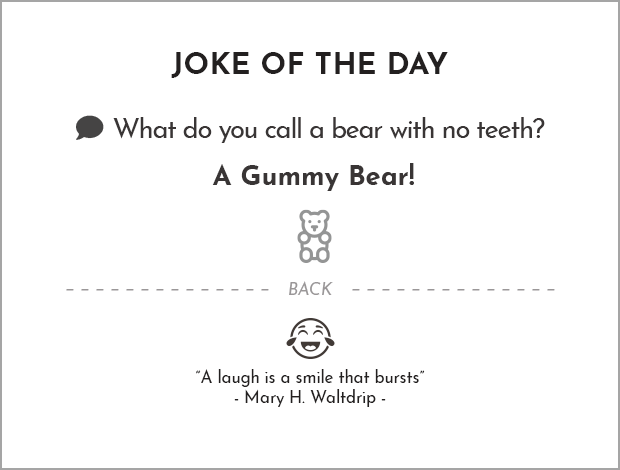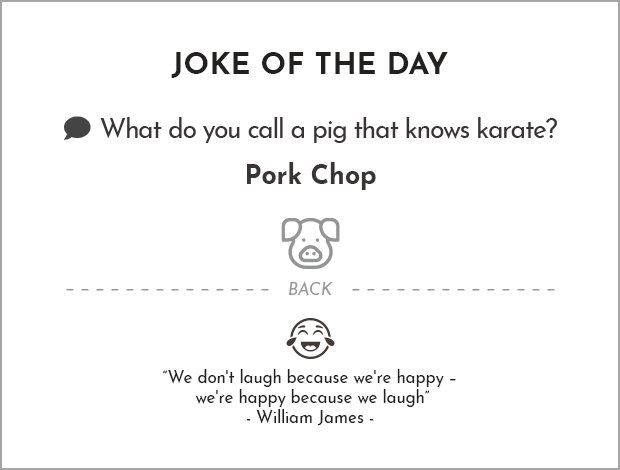 While the world at large may need to slow down for a while – the fun doesn't have to! Find more inspiration for serving up smiles on our latest blog post.