Back to Blogs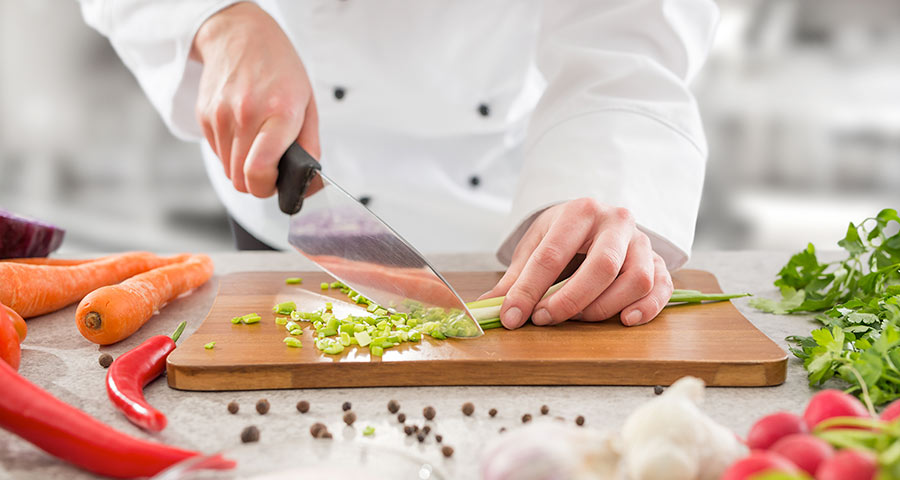 Saving on Senior Living Food Costs: 5 of the Priciest Mistakes Foodservice Operators Make
From menu planning to kitchen management and everything in between, you wear many hats in your day-to-day as a senior living foodservice operator.
...and HANDS UP if one of those hats also happens to be manager of budgets!
With so much on your shoulders already, the added worry of rising food costs and staying within budget may be starting to feel like an added burden that you just can't shake.
And you're definitely not alone with this concern.
In fact, last month, when the Senior Dining Association asked operators "which budget item do you predict will increase most in 2021?", 'food costs' came out on top by a landslide at 48%.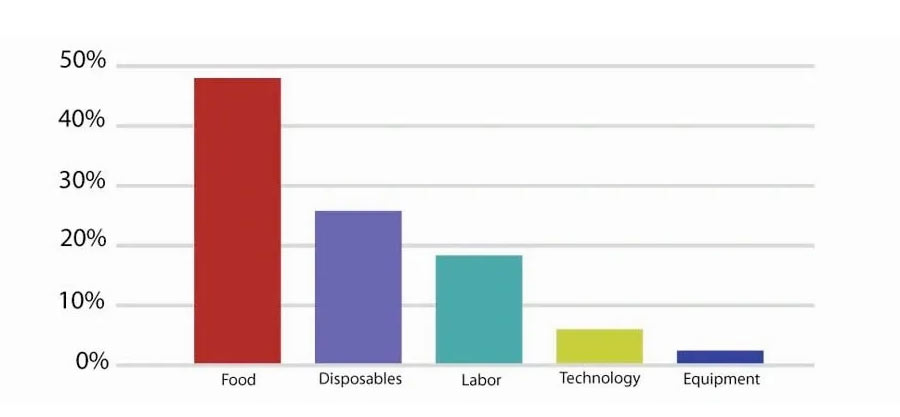 Senior Dining Association Poll Results
While there's little you can do to control the average cost of food – accurately predicting quantities and taking steps toward reducing food waste can help you get a handle on this growing budgetary concern.
By simply avoiding these common mistakes, you have the opportunity to save thousands on potential food costs, ultimately taking this unnecessary worry off your to-do list:
---
1. Not getting personal with menu planning.
Nothing puts smiles on your patient and residents' faces quite like personalized care.
...But what if we told you that personalization could also help you stay in budget? Because, the fact is, food costs and resident satisfaction go hand-in-hand.
Planning out menus that specifically cater to new and evolving resident needs and preferences is one of the best ways to save on food waste and make accurate predictions for future inventory orders.
It's that simple: if you're able to personalize menus to your residents, you can operate with confidence that they're going to order certain recipes and enjoy them every time. That means far less meals being sent back or ending up in the garbage bin!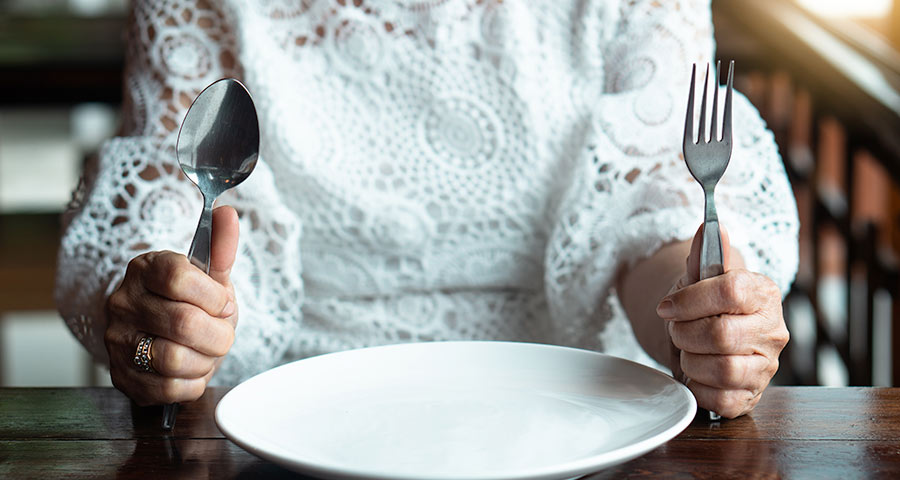 Here's some quick tips on making your menu planning process that much more personalized to your residents:
Choose a foodservice management software that includes resident profiles where you can accurately track dietary needs and preferences and keep them right at your fingertips (more on this in the next point!)
Ensure you're regularly consulting your Resident Committee on how they (and other residents) are feeling about your foodservice, and try to seek ways to include them directly in your menu planning process
Keep the lines of communication open with your servers: What feedback are they receiving from residents? Are they often finding that they're leaving some untouched food on their plates?
---
2. Discounting data.
Even when you know your operations like the back of your hand, it's simply not possible to accurately track your purchasing or quantity needs without the help of data visualization.
Far too many foodservice operators make the mistake of eyeballing food purchases with little to no data to back up their decision. Meaning – more food winding up wasted.
As mentioned above, keeping up with preference and dietary data is key to forecasting quantities and purchasing the right products at the right time. Plus, with the help of foodservice management software, you can visualize trends with your foodservice quantities and determine if you should be adjusting resident serving sizes (and how that affects your future orders).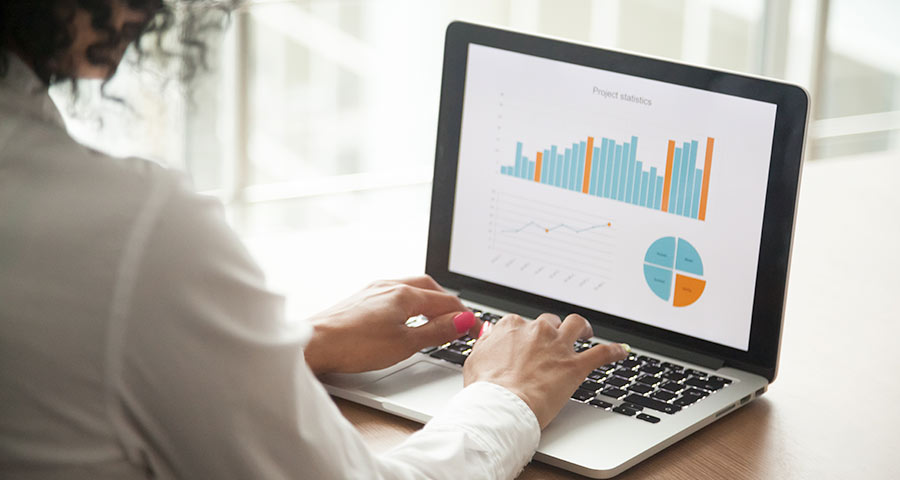 Technologies like MealSuite® help make this easy by forecasting menus based on historical trends within your business so you purchase and produce only what you need.
---
3. Manual temperature logging.
We all know that guilty feeling that comes from throwing entire meals or unused products straight into the garbage.
And the truth is, if you're not paying close enough attention to your kitchen temperatures and best before dates, even perfectly tracked inventory orders can wind up with that dreaded fate!
As of 2011, it was estimated that approximately one third of the global food produced for human consumption is wasted, with a major contributor to this stat being premature food spoilage.
So how do you take control of your food spoilage? We highly recommend looking into digital temperature tracking.
With Wireless Temperature Sensors, you can accurately monitor your fridge and freezer temperatures, automatically generating your digital logs. Let the sensors ensure you're in the 'Safe Zone' and alert you immediately via text or email if temperatures go out of range.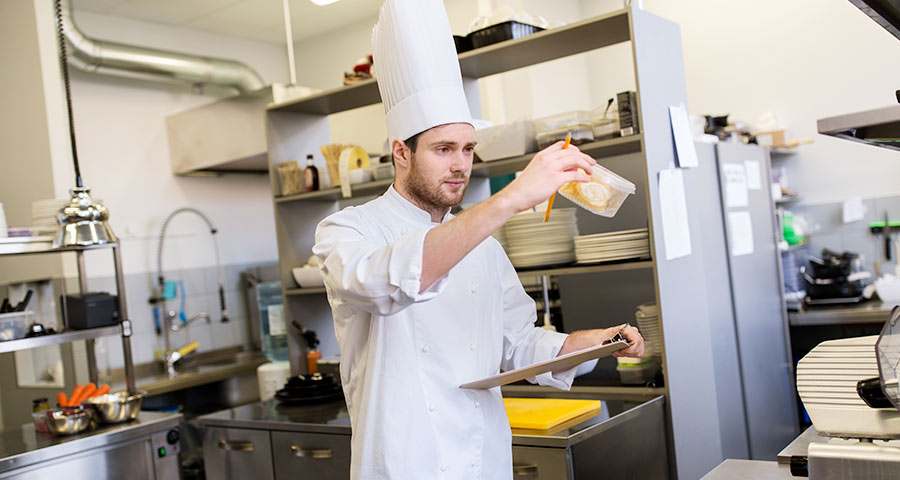 Fridge and freezer malfunctions can cost you thousands of dollars in spoiled food and health citations. So, there's no better time to convert your temperature logging to digital to help mitigate that risk, while saving you excess time and paperwork.
---
4. Not giving leftovers new life.
This might be a bit of an obvious one, but we can all use a little boost of delicious inspiration!
Getting creative in giving leftover ingredients new life is a great way to mitigate waste that can come from leftovers and food scraps in the kitchen.
Here are a just a few thought starters:
Stale bread? Make crunchy croutons!
Leftover potatoes from the night before? Make a hearty soup!
Worried you won't use your fresh veggies on time? Bring out the pickling jars!
Leftover roast chicken? Make pulled chicken tacos!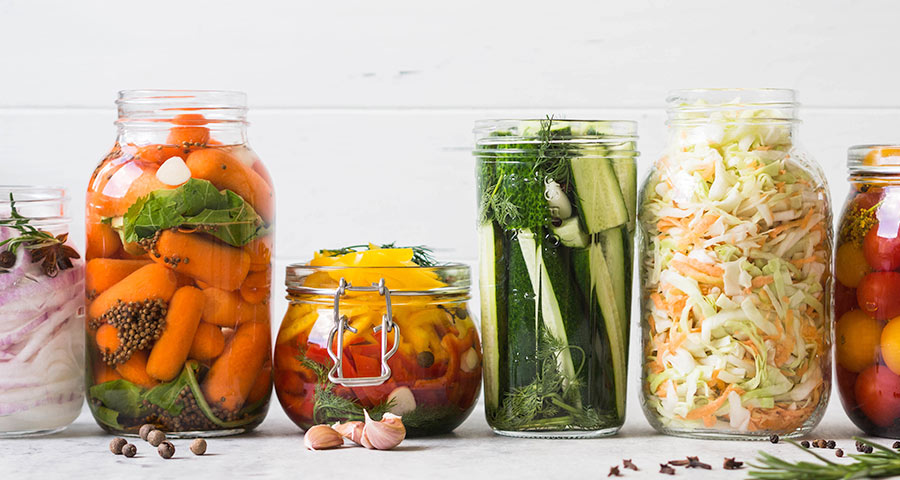 ---
5. Using wasteful show plates.
Are daily meal show plates eating at your food costs (literally)?
When it comes to why these plates could be costing you big time, the truth is in the math:
3 meals a day X 2 show plates X 365 days = 2,190 wasted plates per year!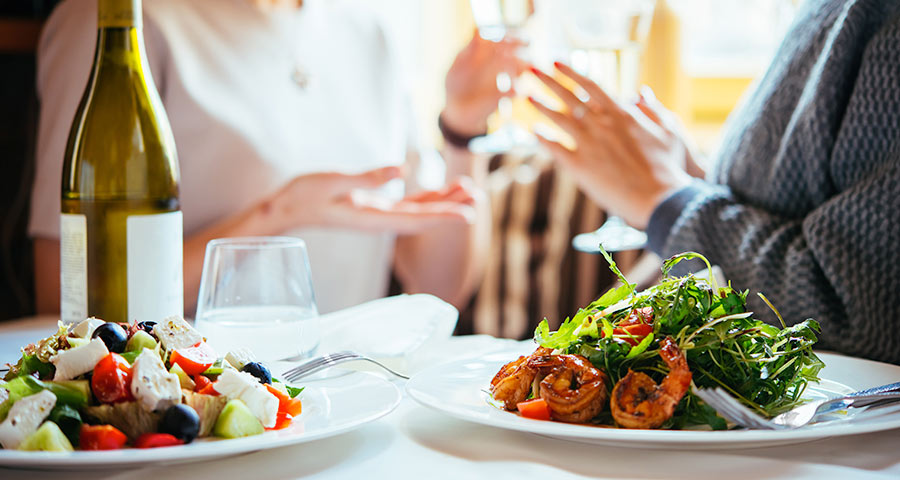 Ditch all those plates and save the hefty food costs by instead showing your residents photos of meal options with a digital ordering system like MealSuite® Touch.
With food costs rising an average of 2.6% each year in America, there's no better time to evaluate how your operations can start making changes to boost your bottom line. By avoiding these common mistakes, you'll be well on your way to staying in the black when it comes to your food budget.
Interested in a free foodservice management software cost-benefit analysis? Book a dining solutions audit with one of our technology experts, and they can work with you to determine just how much savings are in your future!