Back to Blogs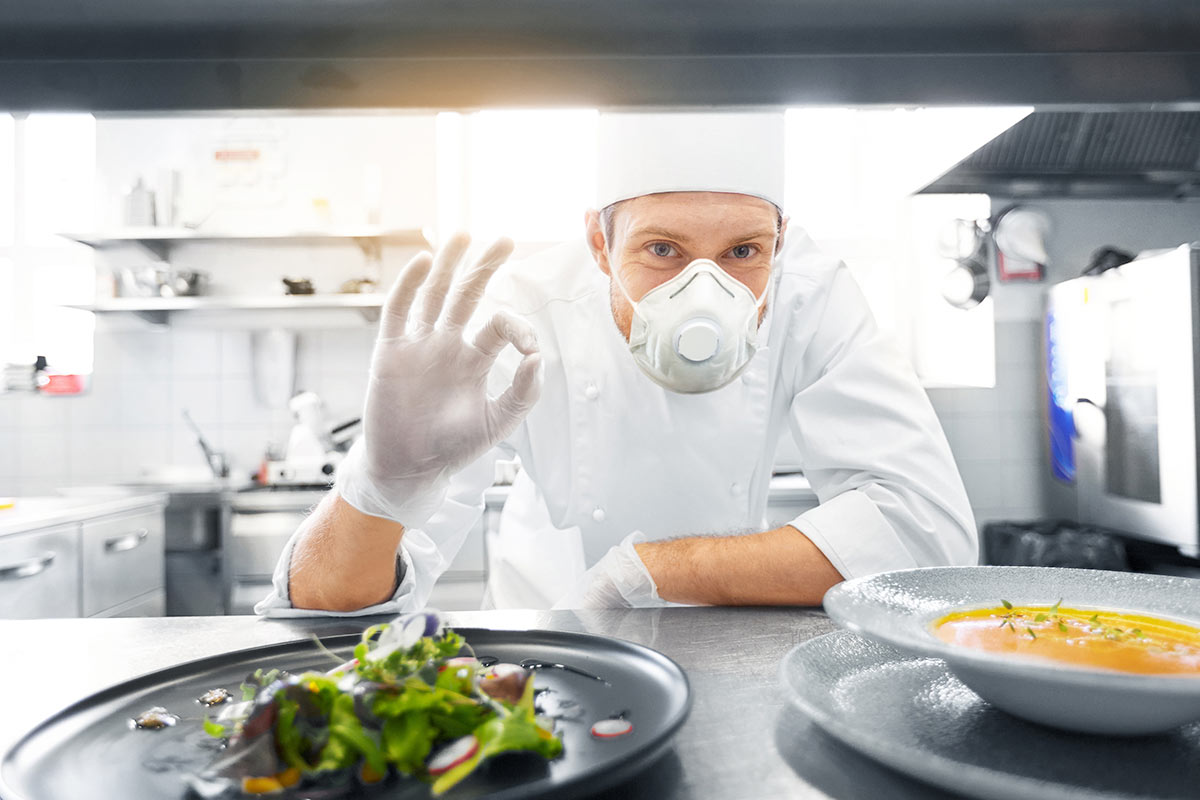 April 28, 2020
A Food Service Manager's Guide to Showing Appreciation to Your Frontline Staff
There's no doubt that with concerns around the coronavirus mounting in your community, it's more challenging than ever to be a manager in care.
Not only are you doing what you can to look out for your residents and patients – it's also always been your duty to power up your frontline and help them stay positive and well.
Because after all – looking after your service staff helps sustain their ability to care for the residents that depend on them.
Although a million thank-yous may never feel like enough, there are some simple but impactful ways you can show appreciation for your frontline and pay tribute to their dedication in these challenging times:
Get creative in showing thanks.
In any instance, a simple 'thank-you' can go a long way – especially when it's not only said, but shown. Care community leaders all over are introducing creative ways to say thanks to their dedicated employees. Here's a few of our favorites we're sure your team will love, too:
Create care packages, like the leadership team at ParkerLifeOrg



Send them home with a delicious meal, like the Executive Chef at The Springs Living



Get tips on how to execute a take-home meal program!

Celebrate them with a heartfelt shout-out, like the Culinary Director at Westmont Living



Nominate heroes for well-deserved recognition, like Axonify's #bekindtothefrontline program



Arm them with tools to make their day-to-day easier.
With constantly changing realities and unforeseen challenges, your staff is undoubtedly experiencing feelings of overwhelm. With simple-to-implement tools and initiatives, you have the ability to make their work and home lives that much easier, so they can focus on what matters:
Advance or Self Ordering enhancements from MealSuite® will help make in-room service much easier for staff, with the ability to take orders in advance or via resident's mobile devices.

"The time to go room to room to figure out a resident's order in a timely manner was very hard for us. Advanced Ordering was super easy to implement. We're two and a half days in advance right now.", said Jessica Severson, RD, LD - Food & Nutrition Services Manager, who implemented the Advanced Ordering solution only a few days after communal dining restrictions were suggested.
Low Labor Emergency Menus will help simplify culinary duties, especially if you are low on kitchen staff or have or non-kitchen staff assisting with meal prep and service.
Staff grocery stores are a growing trend due to their ability to take a load off of staff's personal to-do lists, while reducing their chance of exposure.
Positive initiatives fuel a happy team.
Creating a positive environment isn't easy during these times, but the beginnings of boosted morale can start with initiatives for your residents. Your team will love the chance to put smiles on resident faces through laughs, messages of positivity and fun-filled initiatives. Try our Printable Joke Cards, ready to include with meal service, or find inspiration for more ways to surprise and delight residents.
We thank you, and your team, for everything you've done and continue to do for your communities. You and your staff deserve to feel appreciated and supported – and we hope these tips help play a part in that.
You truly are our heroes – and we'd be humbled to help you in any way we can. If there's anything we can do to empower you to further care for your frontline, reach out and let us know.